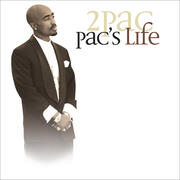 Pac's Life (Album Version (Edited))
T.I.

[2Pac]
Everybody needs to chill
Player haters
Want to see me dead
Only real n****s

Stay on top
All these n****s
Be mad as s***
Cause they can't live
Like Pac

[2Pac]
Started with five shots
Never drop the killer
Never figured that
That same n****

Sell five million
Hit the charts
Like a mad man
Nothin' but hits

Court cases
Got a n****
Facin' multiple digits
Dodgin' cop cars

Look how we came
So far
Picture a high school
Drop out

Rollin' a double are
House full of happiness
Weed and drank
Way out

So it's local
Try to finally came
Never visioned
Livin' longer

Than my twenty-first
Thought I would
Be locked down
Cracked out

Or in the dirt
And though it hurts
To see a change
It comes with the fame

Watch for gospel
In this silly game

To all the muthaf***as
Speakin' down on me
This is the night
Why is everybody

Caught up
In Pac's life

[2Pac]
Why are all you n****s
Up on s***
( To all y'all n****s )
F*** all y'all
My life

This is Pac's life
And everybody needs to chill
'Cause this is Pac's life
Player haters want

To see me killed
Pac's life
Only real n****s
Stay on top

Now all these n****s
Mad at me
Cause they can't live
Like Pac

Written by HARRIS, CLIFFORD / SHAKUR, TUPAC / HUTTON, LENTON / DOUGLAS, ASHANTI / ARNAUD, DELMAR / BEALE, MUTAH / COOPER, RUFUS / COX, KATARI / GREENIDGE, MALCOLM / JACKSON, JOHNNY / BROWN, RICARDO
Published by Warner/Chappell Music, Inc.

Lyrics Provided By LyricFind Inc.