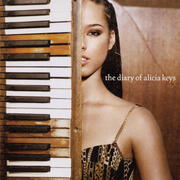 Alicia Keys

Like a damsel in distress
I'm stressin' you
My castle became a dungeon,
Cause I'm longin' for you (longin' for you babe)
Feelin' strong for you
Your my knight in shining armour
See your face in a silver moon
Oh, over the lagoon

[Chorus]
And it feels like, dragon days
And the fire's hot
Like the desert needs water
I need you a lot
Dragon days
I need to be saved
I'm missin' you
(and the days drag on and on)

Desperate for you baby
Do you know what that means?
(It means I feel like)
I feel like an addict must feel
When he fiends,
In an act of desperation
I get lost in my dreams
(Cause like a)
Lady in waiting, I'm waitin' for ya
(Like a) Like a prisoner tied over alligator waters
(Waiting for my) prince of paradise to come and
To take me away
From these (tock tick)

[Chorus]

Don't you wanna play?

D-R-A-G-O-N days
Got me D-R-A-G-G-I-N
Cause' I want you babe
And I need you baby

[Chorus: x2]

Written by AUGELLO-COOK, ALICIA J
Published by EMI Music Publishing

Lyrics Provided By LyricFind Inc.