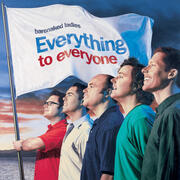 Take It Outside (Album Version)
Barenaked Ladies

Oh I watch it all go down
Closed eyes; pretend no one's around
So I choose to play the clown
Or blow by and never make a sound

[Chorus]
Any other guy
Would want to take it outside but I'd
Never even try
Who wants to get their lights knocked out?
Any other guy
Would want to stir it up some, but I'd
Rather say goodbye

Turn around and say it to my face
No sound - Everything's erased
Lose ground; lost in your embrace
Leave town and never leave a trace

[Chorus]

Hardly know what anything's for
Just for show, I'm slamming the door
Even so, my heart and my head
Are an open book

[Chorus]

I'd rather say goodbye

Written by PAGE, STEVEN / ROBERTSON, ED
Published by Warner/Chappell Music, Inc.

Lyrics Provided By LyricFind Inc.