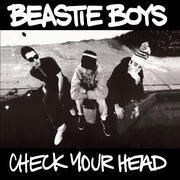 Dub The Mic (Instrumental) (2009 Digital Remaster)
Beastie Boys

Now ADRock, and MCA...
Pass the pass the pass the pass the pass the...
I give thanks I give I give I give...
So Mike D so Mike D Mike d...
M.I.K.E. I.K.E. ...
Rock rock on rock on rock...
I go I go I go...
Feel the bass the bass...

Written by DIAMOND, MICHAEL LOUIS / YAUCH, ADAM NATHANIEL / HOROVITZ, ADAM / CALDATO JR., MARIO
Published by Universal Music Publishing Group

Lyrics Provided By LyricFind Inc.