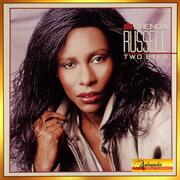 Stay Close (Album Version)
Brenda Russell

You look at me and wonder
If I'll go under or give you love you need
Will stars always be in heaven?
I'm only guessin' as far as I can see

I could never give up loving the sun
How could I deny such a perfect one?

So, when you want the time, dear
I have to spend here, I'll gladly share with you
My life as far as I imagined
There would be passion if only you stay close

I could never give up wanting to fly
What's a bird in flight without any sky?

You make me smile, it's been a while
Since I felt this way, won't you stay?

Your kiss so light as a feather, pull me together
And I'm a stormy sea
So, shall I ask my question, just a suggestion
Won't you just give your love to me?

My love, make it magic
It would be tragic if you let go of me
I know all the things that sadden could never end
If only you stay close to me

Written by RUSSELL, BRENDA / GRUSIN, DON H.
Published by Warner/Chappell Music, Inc.

Lyrics Provided By LyricFind Inc.