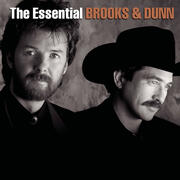 Honky Tonk Stomp (featuring Billy Gibbons) (featuring Billy Gibbons)
Brooks & Dunn

Man, standin' on a band stand, band standin'
Bendin' and bangin' them strings.
Eye candy shakin' on a dance floor, sayin'
"Play me one more," makin' a scene.
Cowboy camped on a bar stool, shootin' up
Double whiskey with a longneck back,
And Billy with a pool cue starring down an eight ball,
Lookin' at Kelly with a rack.

[Chorus]
Out in the country, back roads and one horse towns.
We saw fiddles play our guitars loud.
We talk the talk and walk the walk
To the honky tonk stomp.

Yeah, pickup's in the parking lot, rockin'
Like a jukebox jumpin' in the July air.
Cooler in the tool box, drinkin' every last drop,
Won't let ya take it in there.
Whiskey high, two dudes stumblin' out the back door.
Bouncers help 'em take it outside.
Through the fussin' and the cussin', and the shovin' and the pushin'
Well, it really ain't much of a fight.

[Chorus: x2]

Written by TERRY MCBRIDE, RONNIE DUNN, BOBBY OLEN PINSON
Published by BMG RIGHTS MANAGEMENT US, LLC, Sony/ATV Music Publishing LLC

Lyrics Provided By LyricFind Inc.