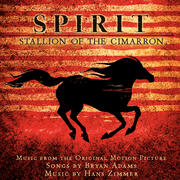 I Will Always Return (Soundtrack Version)
Bryan Adams

I hear, the wind, calling my name.
The sound that leaves, me home again.
The sparks of the fire
A flame that still burns
To you I will always return

I know the road is long,
But where you are is home.
Where ever you stay
I'll find the way
I'll run like the river
I'll follow the sun
I'll fly like an eagle, to where I belong

I can't stand the distance
I can't dream alone
I can't wait to see you
I guess I'm on my way home
Now I know it's true
My every thought leads to you
And in the eye of darkness
Your lie gets me through

You run like the river
You shine like the sun [yeah]
You fly like an eagle
You are the one
I see there's a sunset
And with all that I learned

Oh, it's to you
I will always, always return

Written by LANGE, ROBERT JOHN / ADAMS, BRYAN / ZIMMER, HANS FLORIAN
Published by Universal Music Publishing Group, EMI Music Publishing, Sony/ATV Music Publishing LLC, BMG RIGHTS MANAGEMENT US, LLC

Lyrics Provided By LyricFind Inc.