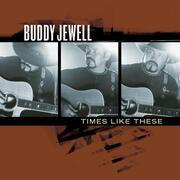 Addicted To The Rain (Album Version)
Buddy Jewell

ADDICTED TO THE RAIN

BLUE SKIES GO AWAY
DON?T YOU WASTE MY TIME
?CAUSE I DON?T HAVE A PLACE FOR YOU
INSIDE THIS HEART OF MINE
YOU PROMISE BRIGHTER DAYS
BUT NEVER DO COME THROUGH
EVER SINCE SHE WENT AWAY BLUE SKIES
I?VE HAD NO USE FOR YOU
BUT WHEN I SEE THE CLOUDS COME ROLLIN? IN
AND THE HEAVENS TURNIN? GRAY
I CAN TELL I?M BACK AMONG GOOD FRIENDS
WHO KNOW JUST WHAT I CRAVE

Chorus I ADMIT IT, I?M ADDICTED TO THE RAIN
SHE ALWAYS SAID SHE LOVED TO HEAR IT
ON THE WINDOW PANE
WHILE THE STORM OUTSIDE WAS RAGIN?
WE?D LOVE THE NIGHT AWAY
NO WONDER I?M ADDICTED TO THE RAIN

THERE?S A CALM INSIDE OF ME
WHEN I SEE LIGHTNING FLASH
AND RAIN?S SWEET PERFUME FILLS ME WITH HOPE
THAT SHE JUST MIGHT COME BACK
I CAN HEAR HER IN THE WIND
AND FEEL HER IN THE MIST
AS I WALK THESE STREETS AND WONDER
WHAT WENT WRONG AND WHERE SHE IS
BUT THE ROLLING THUNDER HELPS TO EASE
THE PAIN I FEEL INSIDE
IN THE POURING RAIN NO ONE CAN SEE
THE TEARDROPS IN MY EYES

Repeat Chorus

Tag I REMEMBER HOW SHE?D WAKE ME
AND WE?D LOVE THE NIGHT AWAY
NO WONDER I?M ADDICTED TO THE RAIN

Words & Music by Larry Wayne Clark and Buddy Jewell
© 2000 All Rights Reserved, Brainchild Music / Sony/ATV Tree (BMI) / My Little Jewell Music(BMI) / Reveille Music (BMI)

Written by JEWELL/CLARK
Published by Sony/ATV Music Publishing LLC

Lyrics Provided By LyricFind Inc.