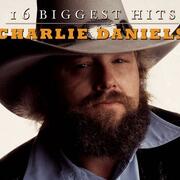 Reflections (Album Version)
Charlie Daniels

I remember you back in ninteen-fifty-six
You had all the moves and you knew all the tricks:
You left all the ladies in a hell of a fix,
When your voice took wing

Then you'd shake around and oh, how'd you sing:
Just an old boy from Memphis with a big diamond ring:
A country girl's prayer and a city girls dream;
Hail the king

Chorus
But its all right now
Keep on singin' loud;
Its all right now:
Heaven should be proud.

The fifties left town on a crowded dance floor:
The sixties came in with a bang and a roar.
The world heard a knock it was Janis at the door:
They let her in.
And when it seemed this whole world was falling apart
The houselights would fall and the music would start;
She'd be givin us all a piece of her heart,
Once again.

repeat chorus

It was October in St. Louis town,
When we heard that the Free Bird had fell to the ground;
And we all said a prayer before we went down,
To play
And Ronnie, my buddy, above all the rest,
I miss you the most and I loved you the best,
And now that your gone I thank God I was blessed
Just to know you

repeat Chorus

Written by DANIELS, CHARLIE / DIGREGORIO, WILLIAM J. / CRAIN, JOHN / MARSHALL, JAMES W. / EDWARDS, FRED / HAYWARD, CHARLES FRED
Published by Universal Music Publishing Group, Warner/Chappell Music, Inc.

Lyrics Provided By LyricFind Inc.