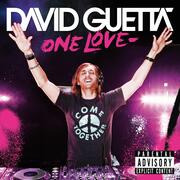 How Soon Is Now (Dirty South Feat Julie McKnight;Continuous Mix Version)
David Guetta

After tonight, there'll be no coming home soon
No tears of regret, no smell of her perfume
No more dancing feet, to the beats that go boom
While I watch the sunrise all alone in my room

Tonight there'll be no pouring rain
No eyes wide shut to your never ending game
After tonight there'll be no me and you
No distant memories past for me to hold on to

See everybody's working to hold on to what they know
So I guess I kept believe in my tonight will never go
Some spend a lifetime searchin' trying to figure out
When hell stops and heaven begins

How soon is now?

Written by INGROSSO, SEBASTIAN / ROGANOVIC, DRAGAN / GUETTA, DAVID / RIESTERER, FREDERIC JEAN / SEALEE, JASON PAUL
Published by Universal Music Publishing Group, SHAPIRO BERNSTEIN & CO. INC.

Lyrics Provided By LyricFind Inc.