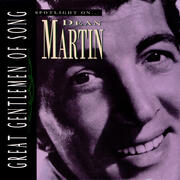 Mean To Me (1995 Digital Remaster)
Dean Martin

You're mean to me
Why must you be mean to me
Gee, honey it seems to me
You love to see me crying

I stay home Each night when you
Say you'll phone, you don't and I'm left alone
Singing the blues and crying

You treat me coldly
Each day in the year
You always scold me
Whenever some body is near, dear

It must be, great fun to be
Mean to me. You shouldn't for can't you see
What you mean, to me.

Written by AHLERT, FRED E. / TURK, ROY
Published by Warner/Chappell Music, Inc., Sony/ATV Music Publishing LLC, BMG RIGHTS MANAGEMENT US, LLC, T.R.O. INC., EMI Music Publishing, Universal Music Publishing Group

Lyrics Provided By LyricFind Inc.