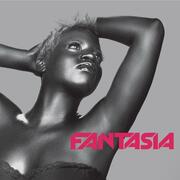 Fantasia

The love that me and you shared expired
So there will be no renewing our contracts
And I ain't got nothing since I've been hired
So I can't take you back
I done gave love and got no commission
So give me one reason why I should stay here
I thought compared to all the other guys you were different
But I cried the same old tears
I can't take it, I can't do it no

[Chorus]
This is my two week notice
I resign my position because
You ain't treating me right
I been working on the job
Just busting my ass
Pleasing you everyday and night
I get no raises or no benefits
You stay with this establishment
I'm gone, this is my two week notice

I'll be a fool if I took you back boy
Even though I love you I can't be that dumb
Cause I can do bad all by myself
I don't need no help
The days over and done
Its just a matter of if I leave you now
Maybe you will recognize the good you have
Ain't it a shame that you took advantage of me
And you should not be mad
I don't want the job no more
See you hurting me

[Chorus]

Packing up (and I walking out)
Ain't no stressing you (cause its over)
Must be Gone (as we finished)
Because I did my best (now its ended)

[Chorus]

Written by ELLIOTT, MELISSA A. / BROCKMAN, CRAIG XAVIER / ELLIS, CORTES
Published by Universal Music Publishing Group, EMI Music Publishing, Warner/Chappell Music, Inc.

Lyrics Provided By LyricFind Inc.