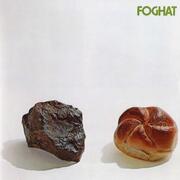 What A Shame ( LP Version ) (LP Version)
Foghat

Room 57 in the midnight hour,
I'm fresh out of coffee and the cream turned sour.
I'm thinkin' 'bout the people I've been talkin' to,
Been here a long time and nobody knew.

[Chorus]
Ain't it shame, ain't it a pity, the bluebird's gone from the windy city.
What a shame, what a shame,
What a shame, what a shame.

Good music on the radio,
A whole lotta people don't want to know.
They say that black is black and white is white,
You can't cross over 'cause it don't seem right.

[Chorus: x2]

Written by PRICE, RODERICK
Published by Warner/Chappell Music, Inc., ABKCO Music Inc.

Lyrics Provided By LyricFind Inc.