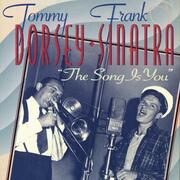 Take Me (1994 Remastered) (1994 Remastered)
Frank Sinatra

Take me, I'm yours if you'll take me;
Please darling, awake me,
And set my heart aflame.
Hear me, I'm pleading for your love
I'm so hungry for love,
Can't you feel the same?
I don't ask for guarantee,
Promise me not a thing,
All I ask is won't you please
Let me hear angels sing.
Take me, "tho you may forsake me, who cares
If you take me, and love me tonight

Written by BLOOM, RUBE / DAVID, MACK
Published by Warner/Chappell Music, Inc., Universal Music Publishing Group, EMI Music Publishing

Lyrics Provided By LyricFind Inc.