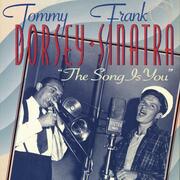 I Tried (1994 Remastered) (1994 Remastered)
Tommy Dorsey & His Orchestra

I tried,
Tried to impress you,
My love,
I gave it all
Each hour ever at your beck and call.
I tried,
Tried to caress you,
My soul,
Filled with desire,
Two arms craving the one I admire.
Your charm was so appealing,
I loved you from the start,
There's still that same old feeling,
Concealed here in my heart.
I tried making you love me,
And you couldn't decide,
But I'll never regret that I tried,
And tried and tried.

Written by CASTON, LEONARD/MC FADDIN, THERESA G./JORDAN, BRAD
Published by EMI Music Publishing

Lyrics Provided By LyricFind Inc.