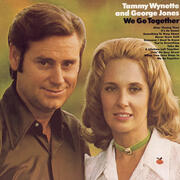 It's So Sweet (Album Version)
George Jones

It's so sweet to love you darling love we thought we'd never find
All the happiness you give me just to know your love is mine
Love is such a happy feeling one can feel love through and through
When together there is nothing that can bother me and you

It's so sweet...
Nothing tempts our love to woman for we love too much to stray
Hold my hand if you should weaken love grows stronger day by day
It's so sweet...

Written by JONES, GEORGE / WYNETTE, TAMMY
Published by Universal Music Publishing Group, THE BICYCLE MUSIC COMPANY

Lyrics Provided By LyricFind Inc.