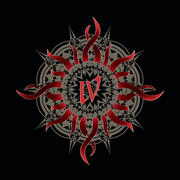 Temptation (Album Version)
Godsmack

It crawls down deep inside without a pulse or a will to die
Not known to sympathize
And now it takes what it takes and let's the feelings suffocate
It's nothing new it'll get it's way
Another thing that I see is how it gets inside of me and tears away my life
It's time to love! it's time to hate!
It's coming face to face trying to desecrate
No time at all to break away
Temptation still got a hold on me
It's awake even when you sleep
It breathes without a heartbeat making me incomplete
And now I know what I know
Except the demon down below to surface through my mortal soul
And now it looks to be it's smiling as it's killing me day to day eye to eye

Written by ERNA, SALVATORE P. / ROMBOLA, TONY / LARKIN, JAMES SHANNON / MERRILL, ROB
Published by Universal Music Publishing Group

Lyrics Provided By LyricFind Inc.