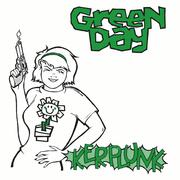 Dominated Love Slave (Album Version)
Green Day

I want to be your dominated
Love slave
I want to be the one that
Takes the pain
You can spank me when I do
Not behave
Mack me in the forehead
With a chain

Cause I love feelin' dirty
And I love feelin' cheap
And I love it when you hurt me
So drive those staples deep

I want you to slap me and
Call me naughty
Put a belt sander against my
Skin
I want to feel pain all over
My body
Can't wait to be punished for
My sins.

Written by ARMSTRONG, BILLIE JOE / WRIGHT, FRANK E., III / PRITCHARD, MICHAEL
Published by Warner/Chappell Music, Inc.

Lyrics Provided By LyricFind Inc.