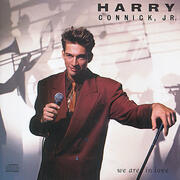 Buried In Blue (Album Version)
Harry Connick, Jr.

The sun sets red with rage
White clouds float by
Like high cotton
Blank as an empty page
Blue is a color buried
Not forgotten

Sweet as mother`s milk
And clear as the wind
Wrap the dead in a pleat of silk
Blue is the color to be buried in

When you left
Leaving nothing behind
There`s no one to blame
No criminal, no crime
You can report a missing person
But not a stolen heart
And I`m missing a person
To whom stealing was an art

The painting`s complete
The brush strokes dry
I hear a band playing
A bent note or two
I guess someone died
And just wants to be
Buried in blue

Written by CONNICK, HARRY JR/MCLEAN, RAMSEY
Published by EMI Music Publishing, SHAPIRO BERNSTEIN & CO. INC.

Lyrics Provided By LyricFind Inc.