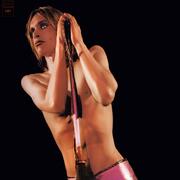 Penetration (Iggy Pop Mix) (Album Version)
Iggy & the Stooges

Much of the lyrics in this song sound like gibberish (as in much of
Their work), one can assume that the drugs did their work during the
Recording session, so this may not be the authentic lyrics. But... this
Is what it most likely resembles

Penetrate me, penetrate me
I'm so fine so fine so fine
I get excited, I get excited
I'm alone, I'm so fine, pull a line (???)

Every night outta town, every night outta town
I go now, go now, I pulsate
I'll be all fine, I'll be all fine, man (???)
I'll take away, take away, be alright (???)

Penetration
Come and take me, come and take me
I'm alive, I'm alive, I'm alive
I'll stick it out, babe, I'll stick it out
I'll be all fine, every time, penetrate

Penetration etc.

Written by POP, IGGY/WILLIAMSON, JAMES
Published by EMI Music Publishing, BUG MUSIC

Lyrics Provided By LyricFind Inc.