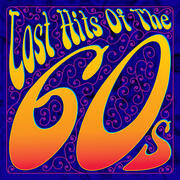 Queen Of The House (Original Hit Version)
Jody Miller

[Chorus:]
Up every day at six
Bacon and eggs to fix
Four kids from 1 to 4
Pretty soon there'll be one more.
I got four floors to wax and scrub
And there's a dirty old ring in the tub
I'll get a maid some day
But, til then, I'm Queen of the House.

No time to fix my hair - Need a new dress to wear
Old clothes will have to do - 'Cause the kids all need new shoes.
I got bridge club each Tuesday night
He's goes out with the boys and gets tight
But when the evenin's through
He comes a-home to the Queen of the House.

I know the milkman, the iceman, they come every day
They give me tips on the horses to play
And when I've got the time to spare
I sit and wish I'd that I'd picked a rich millionaire.

I sing

[Chorus]

[Chorus]...

From: RRenzi6935

Written by MILLER, ROGER / TAYLOR, MARY
Published by Sony/ATV Music Publishing LLC

Lyrics Provided By LyricFind Inc.