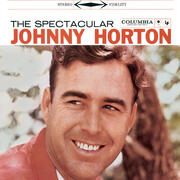 Counterfeit Love (Album Version)
Johnny Horton

chorus: and a million lies (repeat)
your counterfeit love lets you falsify with the broken vows and a million lies (repeated)

when i want to love you you're always so cold, but others tell me you're so warm to hold.
but...

chours...

repeat verse.

Written by HAUSEY, HOWARD
Published by Universal Music Publishing Group

Lyrics Provided By LyricFind Inc.