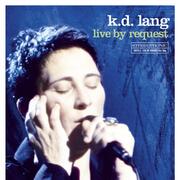 Barefoot (Live) (Live Album Version)
k.d. lang

When the sun goes down here
And darkness falls
The blanket of winter
Leaves no light at all

You search for shelter
To calm the storm
Shaking with an instinct
Just to stay warm

[Chorus:]
But I'd walk through the snow barefoot
If you'd open up your door
I'd walk through the snow barefoot

You hear the howling
Of dogs and wind
Stirring up the secrets
That are frozen within

The ice will haunt you
It lays so deep
Locking up inside you
The dreams that you keep

[Chorus:]

This wind...through my soul...blows cold

[Chorus:]

Written by BOB TELSON, K.D. LANG
Published by Universal Music Publishing Group

Lyrics Provided By LyricFind Inc.