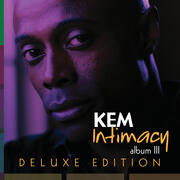 Love Never Fails (Album Version)
Kem

We hope and pray, love will find us
And we often stay, inspired
All the shame.
We try to hide, from the pain

I hope that you, love again
And I want you to, understand
You're my joy, girl.
My love, won't fail, you now

(We said our goodbyes) baby
(And you're no longer mines)yeaa
(But remember one thing)hey girl
(My love for you will never fail)

Half shame on you, and half shame on me
Staying here for so long
When we both know it was so wrong, baby

I want for you something better
And I hope you do stay forever
In my heart, girl
My love, won't fail, you now

Cause what we had,
Would never last today, baby

Oh my love girl, yea,
My love won't fail you now

In my heart, you'll stay

(Love never fails)

Written by OWENS, KIM L.
Published by Universal Music Publishing Group

Lyrics Provided By LyricFind Inc.