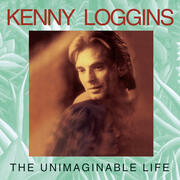 Now That I Know Love (Album Version)
Kenny Loggins

How do I know if I'm in love?
Who could I ever learn to trust?
I asked myself these questions for so long
What do I only wish to see?
What do I truly know to be?
I told myself to hold on tight
You never know enough
But now I see what I believe
'Cause I'm believin' love

[Chorus]
Whether my mind's sayin' it's crazy
Whether my world's sayin' I'm wrong
Wherever my heart goes, that's where I belong
I finally found out what faith is
I follow the way that it feels
And heaven has never been more real

When you looked into me
And you laid your hands on me
At once the deaf could hear
The blind could see
Now that I Know Love

I was a child alone, asleep
You came along and cradled me
You took me in your arms
And rocked me so sweetly
I'd prayed for love
To come to pass
How do we know if love will last?
And if it can't then someone tell me
What we're livin' for
I don't know what tomorrow holds
But I know what I know

[Chorus]

Glory be, I believe
Oh I finally see that love isn't blind
'Cause I've never seen more clearly in my life
Now that I Know Love

Written by GEORGE, STEVE / LOGGINS, KENNY
Published by Kenny Loggins - Gnossos Music and Milk Money Music

Lyrics Provided By LyricFind Inc.