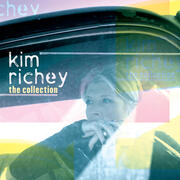 Come Around (Album Version)
Kim Richey

I don't miss the good old days
I've learned a lot since then
I've changed my ways
I'm not bothered by those things that used to get me down
On the wind come around

I don't carry much regret
We all hold something that we'd just assume forget
I remember like it was to date
The love we found
Everytime you come around
Everytime you come around

Well I'm the first to see I should
Forget you and I wish I could
Sometimes wishes don't come true

Does it seem too much to ask?
To live a life that isn't caught up in the past?
But there's really no place else on Earth
I need right now
I wish you'd come around
I wish you'd come around
Why don't you come around

Written by MORALES, MARK / ROONEY, MARK
Published by Universal Music Publishing Group, EMI Music Publishing

Lyrics Provided By LyricFind Inc.