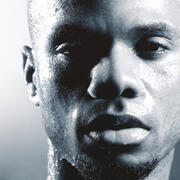 Intro (America The Beautiful) (America The Beautiful)
Kirk Franklin

When I would do good, evil is always present with me
Ol' wretched man that I am
Who will free me from this body of death?
Thanks be to God through Christ Jesus
I'm ready, for the fight of my life
Start the record...

Written by FRANKLIN, KIRK
Published by Universal Music Publishing Group, Kobalt Music Publishing Ltd., Sony/ATV Music Publishing LLC, Warner/Chappell Music, Inc., EMI Music Publishing

Lyrics Provided By LyricFind Inc.