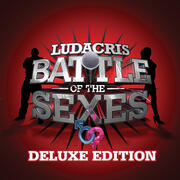 Everybody Drunk (Album Version)
Ludacris

[Chorus:Repeat x4]
Everybody with me drunk as fuck
Break it down and roll it up
Everybody with me drunk as fuck
Break it down and roll it up

Ok, ok, ok now everybody with me drunk as fuck
Break it down and roll it up
Everybody got they killaz with 'em
Rep yo side and throw it up

Po' it up and it's goin' down
Light another blunt and it's goin' round
Puff, puff pass you can toast yo glass
Later we'll screw and slow it up

If you make it fast, I can make it last
And I'm a nigga that's makin' cash
Eight figures in the bank and I pull yo rank
What you thank with ya hatin' ass

Hehehehehe, you think you fly, I know you not
Hehehehehe, you tote yo knife, I tote my glock

Big body Cadillac, women in the backseat,
Speakers steady pumpin' as I pass these losers
Yo car too small, why? Cause I can't fit my women in a PT Cruiser
Get ya cake up, get ya weight up way up to the top 'til u can't go further
These snitches is after my riches and yes I smell bloody murder

When I cock back with a drop dat can't block dat lock dat fools betta stop dat
Otherwise you can pop back
But after dumpin a round you'll be wonderin' where the cops at
Where the cops at? Cause I'm drunk as fuck
Tell 'em I'm far from sober
Cause if the po po happen to pull me over
I'm a just tell 'em

[Chorus:Repeat x4]

Ay Luda, you know niggaz over here, over here kushed out, iced out nigga G's
Up nigga, it's Scrappy, O-K-K-KAY!
E'rybody with me, bitches lookin tipsy, goons posted up case a hater try to tempt me
Pull out the roach, roll up the dough, money I'ma throw again holla at my folk
All I need is a bitch right now, to blow me away then take me down
I need another fuckin Conjure round, hot wing, Gucci, out to the lounge
You might just see me but I can't dig deep nigga with gold teeth
Nigga then O-D on VSOP, and if not now slowly but surely
Shake 'em like LeBron, shoot 'em like Kobe, if they say chill I just pay the police
In the club chillin with G-S-U-P, but after go down it's in D.T.P.
That's a rock, got you pissy and you dizzy, wanna hit me
But not really, please don't mix me, I'm a boss, my dogs bite quickly
If nobody's out here with me I'ma do this shit myself
Smoke and drink off for my health like I don't need nobody else
Scrap's so true to smokin crucial, swishin on swishas with Luda
I'm, in the Playas Circle, this G shit you hoes ain't used ta
I got my own kush pack and got my own liquor
"Ay what you call that?" I call it Cleveland
Now nigga!

[Chorus:Repeat x7]

Written by RICHARDSON II, DARRYL / BRIDGES, CHRISTOPHER / CRAWFORD, SHONDRAE L / HUMPHREY, MONTAY / SMITH, PREMRO VONZELLAIRE / GOODWIN, MARLON J
Published by EMI Music Publishing, Sony/ATV Music Publishing LLC

Lyrics Provided By LyricFind Inc.