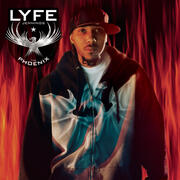 Lyfe Jennings

Hey yo, you
You see most cats would take advantage of you right now
But I ain't gon' do that, you heard
I'm a give you the game, right
I'm a give it to you because
I don't want somebody to give my little girl the game
So she could find her S.E.X.

Life's a trip
Heard you just turned seventeen and finally got some hips
Hustlers on the block go crazy when you lick your lips
But they just want relations, they don't want relationships
(Welcome to the real world)
It ain't the same
Fellas old enough to be your daddy know your name
Everybody's talkin' 'bout how much that girl done changed
Can't quite put your finger on it, but you feel it's strange
Like it's fire in your veins

[Chorus]
Girl, it's just your S.E.X.
Mama's secret
And daddy gon' go crazy when he finds out that his baby's found her
S.E.X., take a deep breath
And think before you let it go

The block is packed
Baby got an attitude and proud to holla back
Mama's giving advice, but she ain't tryin' to hear that
Not because it's wrong, just her delivery is whack
(Shay, get your butt in this house, if I see you with another boy, I swear...)
Life is rough
You say that you're not ready for sex, but you're in love
He says if you really loved him, you would give it up
Mama says that's just a line guys use to get your stuff
Which one will you trust?

[Chorus]

Hey yo, Lyfe
She might take it better coming from a woman (Get 'em, girl)
See, he'll tell you all kind of things to get in your pants, yeah
Baby, it's a fact that once it's gone, you'll never get it back (never get it back)
Hold on to your innocence
Use your common sense (you're worth waiting for)
Be strong
Honey, don't give in, blessings come with patience
Till we meet again, I'm praying for you

[Chorus x 2]

Written by NELSON, PRINCE ROGERS / SEACER, LEVI JR.
Published by Universal Music Publishing Group, Sony/ATV Music Publishing LLC

Lyrics Provided By LyricFind Inc.