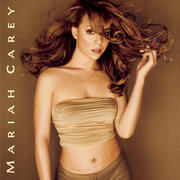 The Beautiful Ones (Featuring Dru Hill) (Album Version)
Mariah Carey

Baby baby baby
What's it gonna be?
Baby baby baby
Is it him or is it me?
Don't make me waste my time
Don't make me lose my mind baby

Baby baby baby
Can't you stay with me tonight?
Oh baby baby baby
Don't my kisses please you right?
You were so hard to find
The beautiful ones they hurt you

Every time
Paint a perfect picture
Bring to life a vision in one's mind

The beautiful ones
(The beautiful ones)
Always smash the picture

Always every time
If I told you baby
That I was in love with you

Oh baby, baby, baby
If we got married
Would that be cool?
You make me so confused
The beautiful ones
You always seems to lose

Written by NELSON, PRINCE ROGERS
Published by Universal Music Publishing Group, Warner/Chappell Music, Inc.

Lyrics Provided By LyricFind Inc.