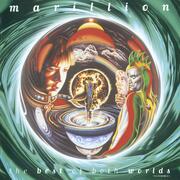 Marillion

How long can you stand
Tightening up
Avoiding the fight
Avoiding the truth
Tighten the smile
Tighten the lie
Will you get what you want
To be cursed with your dreams
I hope for your sake
Something gets in the way

How long can you stand
Living under the lens
The kiss of success
The ensuing, all consuming, mess

Message of love
They arrive everyday
People you touch
Wasting away
People you don't know
Give you no choice

And you're sick to your stomach
At the sound of your voice
And the shape of your face
And the sound of your name
They send you pictures of yourself
It's someone you don't know
And they call you a genius
Cause you're easier to sell
But the fire in your belly
That gave you the songs
Is suddenly gone
And you feel like a fake
Is that what you want?

I hope for your sake
You've got what it takes
You've got what it takes
To be spoilt to death.

Written by KELLY, MARK/ROTHERY, STEVE/TREWAVAS, PETER/MOSLEY, IAN
Published by EMI Music Publishing, Warner/Chappell Music, Inc., Universal Music Publishing Group

Lyrics Provided By LyricFind Inc.