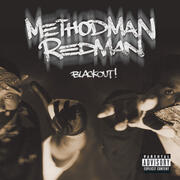 A Special Joint (Intro) (Album Version (Explicit))
Redman

With Redman
[Redman]:
Do you want to get high man?
[Method Man]:
I see em. Does Pinochio have wooden balls man?
[Redman]:
Well yo, I got a joint I've been saving here for a special occasion.
[Method Man]:
Ahh, niggas, bitches, welcome. A full tank of gas, a pound of weed, a bird
called Pinky. To the East, driver to the East. Funk Doctor and the Phino.

By the way, this is protected by the red, the track, and Tical. With the key.
[Redman]:
Oh shit where the keys at?

Written by SMITH, CLIFFORD / GEORGE, LOWELL / CHONG, THOMAS / MARIN, RICHARD CHEECH / NOBLE, REGGIE
Published by Universal Music Publishing Group, Sony/ATV Music Publishing LLC, DELLA MUSIC PUBLISHING, LLC

Lyrics Provided By LyricFind Inc.