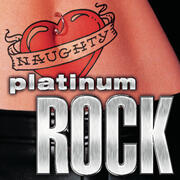 Addicted To That Rush (Album Version)
Mr. Big

When I was a young boy
My momma said to me
Once a woman gets your soul
You'll never shake her free
These are words of wisdom
Tt turns out she was right
Gotta find a lover-
'Cause I need a fix tonight

Once I thought her lovin'
Was a habit I could break
But when I go without it
My body starts to ache
Whoooooo (etc.) ooooo
Watch it touch me deep inside
Whoooooo
Somethin' snaps inside my mind
When I feel it comin' ain't no sense in runnin'
I'm addicted to that rush
Every time we touch
Never get enough
'Cause I'm addicted to that rush - Yeow!

Look around I stop and stare
Got to get a taste
Pretty women everywhere
We ain't got time to waste
Lookin' for a little thang
To fit into my plans
On the town I'll hurt you down
I'm walkin' like a man
(Chorus)

Written by GILBERT, PAUL BRANDON / SHEEHAN, WILLIAM / TORPEY, PAT
Published by Universal Music Publishing Group, BMG RIGHTS MANAGEMENT US, LLC

Lyrics Provided By LyricFind Inc.