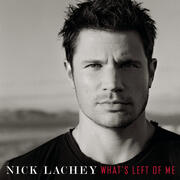 Ghosts (Main Version) (Main Version)
Nick Lachey

You think to look at all the angles is the quiet workings of a broken man,
now the time is burning like a candle and it makes you think of how it all began. Step inside your skin and walk around and from the other side I see it now.

Chorus
Somewhere in the night there are a pair of lovers, look and see the ghost of what we used to be.
Somewhere in the night were back in another time I smile as I rescue moments from my memory.
Somewhere in my mind, in my mind

So I picking up the pieces and I'm trying not to cut my eager hands.
Its strange its not even sadness to except the things you can not understand. I don't remember all that you said, a million corners in one tiny head.

Chorus
(Cut out somewhere in my mind, in my mind)

Bridge

Its easy to have fallen into a world thats is so modern
Everytime, Everytime
I will leave it to exist somehow like a sleepless man who learned to die
soul in rhyme, soul in rhyme

chorus

Written by WELLS, GREG/CULLUM, JAMIE/DIOGUARDI, KARA
Published by EMI Music Publishing

Lyrics Provided By LyricFind Inc.