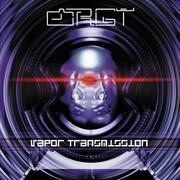 Orgy

You know I've started to grow since you've been away
Lately, it's scarier not knowing what's become of you
Are you proud of me now, I can't tell
I'm not as fearless as you

Still I pretend that you're still standing by
To show me wrong from right
Never got a chance to say goodbye
Take this gift from me, hold it deep in mind, forever and never let this go

I used to think you were crazy
When you were hooked to the screen
But now they tell me that you're in a better place
But where did you go

And I swear sometimes you're watching over me
Still I'd give the world for the chance just to see your face again
Now there's nothing left but time
Know that I'm following you

Eva's always on my mind and it makes me wonder
What happened to you?
You know it makes me wonder
Still I pretend That you're still standing by to show me wrong from right

And never let this go away

Written by GORDON, JAY / SHUCK, RYAN / DERAKH, AMIR / HEWITT, BOBBY / HALEY, PAIGE
Published by Warner/Chappell Music, Inc.

Lyrics Provided By LyricFind Inc.