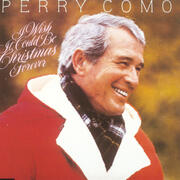 Christ Is Born (Remastered) (Remastered)
Perry Como

It is "He", Christ who is born today
See Him crying in the manger
King of Heaven
Son of God
Hallelujah! Hallelujah!

There He lies
there with the lam?kin
Only swaddle for his garment
With his Holy Mother Mary
Hallelujah! Hallelujah!

Glory, Glory, Almighty God!
And on Earth,
Peace to All Men
Hear the joyful angels singing
Hallelujah! Hallelujah!

He is born,
let us adore Him
Christ the Lord
King of Kings
Prince of Peace
for All the Universe
Hallelujah! Hallelujah!

Written by GERRARD, MATTHEW / DWIGHT, JOHN SULLIVAN / ADAM, ADOLPHE CHARLES
Published by Warner/Chappell Music, Inc., Kobalt Music Publishing Ltd., EMI Music Publishing, Sony/ATV Music Publishing LLC

Lyrics Provided By LyricFind Inc.