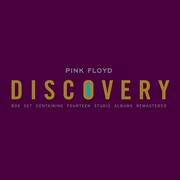 Don't Leave Me Now (2011 - Remaster)
Pink Floyd

Ooooh, babe
Don't leave me now.
Don't say it's the end of the road.
Remember the flowers I sent.

I need you, babe
To put through the shredder
In front of my friends
Ooooh babe.

Don't leave me now.
How could you go?
When you know how I need you
To beat to a pulp on a Saturday night
Ooooh babe, don't leave me now.

How can you treat me this way?
Running away.
Ooooh babe,
Why are you running away?
Oooooh babe!

Written by RILEY, EDWARD THEODORE / HANNIBAL, CHAUNCEY ANDRE / ANDERSON, KAREN L. / HARRELL, ROOSEVELT III / JORDAN, ETTERLENE
Published by Universal Music Publishing Group, Warner/Chappell Music, Inc.

Lyrics Provided By LyricFind Inc.