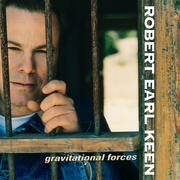 Fallin' Out (Album Version)
Robert Earl Keen, Jr.

I drove all night to be here
I only stopped for gas
Saw the sun come up this morning as I came across the pass
I'm tired and wired and uninspired and broke in many ways
I'm hoping you won't mind if I stay a couple days
I called about a week ago to let you know the score
But I didn't leave a message â??cause I wasn't really sure
You'd even want to see me after all I put you through
But I really couldn't help myself
Feelin' how I do

[Chorus]
My nights are long and lonely roads
My days are just the same
And every single song I write is crying out your name
If I've slept a wink at all I can't remember when
'Cause fallin' out of love ain't half as good as fallin' in

I'll sleep out on the sofa
I won't take up much room
Leave my stuff out in the car
'Cause I'll be goin' soon
Somewhere down the line I'll write you letters now and then
I know that you won't read a word but I can still pretend

[Chorus]

Written by KEEN, ROBERT EARL JR.
Published by Universal Music Publishing Group

Lyrics Provided By LyricFind Inc.