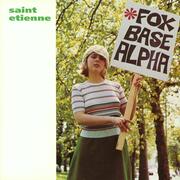 Stoned To Say The Least (Album Version)
Saint Etienne

[intro sample:]
"anyway, let's get on - are you ready? finger, you put your finger on the thing, that's it, right... let's have a look at today's countdown conundrum!"

[the track is an instrumental]

Written by ENDSLEY, MELVIN
Published by Sony/ATV Music Publishing LLC

Lyrics Provided By LyricFind Inc.