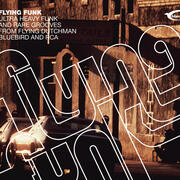 Happiness Is Just Around The Bend
The Main Ingredient

Say girl, you look a little restless.
Well you ought to come with me `cause I`m going where the fun is.
Don`t get lazy now, just a little bit up the road, just around the bend.

There`s something going round inside my head.
I think it`s something I need, Something ureal.
And so I see my world is upside down
but there is nothing to fear,
my vision is clear.
All my roads lead nowhere,
what lies at the end,
Reach your destination
`cause what you find is your love bird.
It`s your birth started again.
So get up
get it on
try it again
try it again girl
get up
happiness is just round the bend yeah

Written by AUGER, BRIAN
Published by EMI Music Publishing

Lyrics Provided By LyricFind Inc.