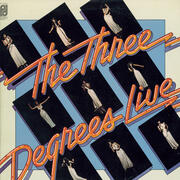 Year Of Decision (Live) (Live)
The Three Degrees

Yes
This is the year
To make your decision.
Yes
This is the year
To open up your mind.

If you've been holding back kind of slack

Now's the time to get the things you need.
There ain't no reason why you should be shy

People have died to set you free.
Oh we need ev'ry one to succeed

Everybody to succeed everybody
Soul isn't enough hey come on and join us

Please (come on come on and join us please

Yes this is the year . . .

If you're strong out on a Jones
Better make sure that you leave the bad stuff
What ever you want to do think it over good
Cause the change is up to you

Oh we need every one to succeed

Written by GAMBLE, KENNY / HUFF, LEON
Published by Warner/Chappell Music, Inc.

Lyrics Provided By LyricFind Inc.