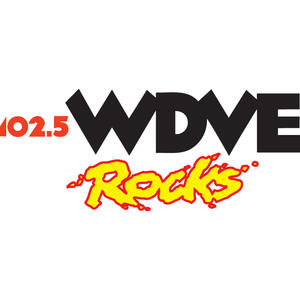 Billy Gardell 7.22.14

Billy Gardell talks his trip back home to Pittsburgh.

Missed Connections 7.22.14

The morning show reads the Missed connections

Roy Wood Jr 7.21.14

Roy talks hanging out with Randy and Bill.

Gerry Dulac 7.21.14

Gerry D talks the story lines going into Steelers Training Camp.

Steely McBeam - Fake Mascots

Steely talks impostors and his work on the Liberty Tunnel.

Sullivan and Son Guys 7.17.14

The guys from Sullivan and Son stop by.

Phil Bourque 7.16.14

Phil Bourque talks penguins

Rickey Vasquez - Crying

Cryinf ricky talks about the pouncey brothers beating him up

Missed Connections 7.15.14

We take a look at this weeks Pittsburgh Missed Connections

Weird Al Yankovich

Weird Al talks about 'Tacky" parody of 'Happy'

Pool Infractions 7.15.14

The morning show talking about pool infractions

Rick Sebak and Billy Gardell

Live from Kennywood

Gene Collier 7.14.14

Gene talks the Pirates at the All Star Break.

Kennywood Memories - Deleted Scenes

Rick Sebak plays some of the lost scenes from Kennywood Memories.

Clint Hurdle 7.10.14

Clint Hurdle talks Polanco and other things.

Big Barrys Bargain Goats

Need goats? Barry's got em!

Mike Wysocki 7.10.14

Mike Wysocki looks at today's news.

Steely McBeam - Goats

Steely has a problem with his group of goats.

Sean Collier 7.10.14

Sean talks Comic Con and Planet of the Apes.

Bill Peduto 7.9.14

The Mayor of Pittsburgh talks goats, ride sharing, and Paul McCartney.

Pittsburgh Ride Share Kings

Since the Yellow Luber Kings got shut down. Try this ride sharing service.

Sean Casey 7.8.14

Sean Casey talks the Buccos and his experience in All-Star Games.

Owen Benjamin 7.8.14

Owen talks Sully and Son and Randy and Bill's trip to Los Angeles.

Alan Faneca 7.8.14

Alan Faneca talks the NFL lawsuit.

Missed Connections 7.8.14

We look at this week's Missed Connections.

Obama - Mexican Children

Obama talks all the Mexican children coming into the country illegally.

Josh Yohe 7.7.14

Josh Yohe talks the Pens moves.

Randy and Bill Talk Sully and Son

Randy and Bill talk about their time as Hollywood stars.

Sean Collier 6.27.14

Sean Collier on the Morning show

Mike Wysocki 6.26.14

Mike talks the group that trashed Heinz Field's parking lots.

Josh Yohe 6.26.14

The Pens hired a coach. Josh talks about what the new staff brings to the team.

Bill Burr 6.25.14

Bill joins the show to talk a ton of different topics.

Mark Madden 6.25.14

Mark Madden talks biting soccer players and winning awards.

Matt Light 6.25.14

Matt Light talks to WWE fans.

Val Azlynn 6.24.14

One of the stars of Sullivan and Son talks the show and Randy and Bill's appearance.

Missed Connections 6.24.14

We take a look at this week's best Missed Connections.

Erik Brady 6.23.14

Erik Brady of USA Today talks about the Redskins name issue

Michael Sanserino 9.03

Michael Sanserino of the Post-Gazette talks about Pittsburgh's interest in soccer.

Steve Byrne 6.23.14

Steve Byrne talks the new season of Sullivan and Son. And eggs.

Luke Bryan - Trash Scalper

If you're going to a country show, you need your trash.

Sean Collier 6.20.14

Sean Collier reviews Jersey Boys.

Joey OConnel 6.19.14

Joey talks Kennywood, going to the beach, and deviled eggs.

Mike Wysocki 6.19.14

Mike talks the North Shore finally getting luxury apartments.

Ben Roethlisberger 6.19.14

Ben talks his foundation and Ian Rappaport needing new material.

Billy Gardell 6.17.14

Billy does his regular Tuesday segment on the DVE Morning Show.

Missed Connections 6.17.14

We take a look at this week's Missed Connections.

Soccer for People That Dont Know Soccer

ESPN 5 has you covered on the sport you have no idea about.

Dave Dameshek 6.16.14

Dave Dameshek talks about Chuck Noll

Gene Collier 6.16.14

Gene Collier talks about Chuck Noll

Merril Hoge 6.16.14

Merril Hoge talking about Chuck Noll

Dick Hoak 6.16.14

Dick Hoak former Pittsburgh Steelers running back coach and player talks about Chuck Noll

Mike Wagner 6.16.14

Mike wagner former pittsburgh steeler talks about Chuck Noll

Bill Peduto 6.13.14

The Mayor of Pittsburgh talks about things going on in Pittsburgh, including PrideFest and gay marriage.

Ralphie May 6.13.14

Ralphie May hits a ton of topics from sports to life.

Sean Collier 6.13.14

Sean Collier talks 22 Jump Street and Friday the 13th series.

Ben Roethlisberger 6.13.14

Big Ben talks OTAs, Pouncey's resigning, and his baseball swing.

Simon Helberg 6.12.14

The star of the Big Bang Theory talks the new movie he's making with his wife and some of his work.

Mike Wysocki 6.12.14

Mike talks about how Big Brother is always watching you.

Stormfinder 9000

A local news station has an awesome weather machine, if it works.

Mark Madden 6.11.14

Mark Madden talks about pirates

Rob King 6.11.14

Rob King calls in

Neal Huntington 6.11.14

Pirates GM Neal Huntington

Rob Biertempfel 6.10.14

Rob talks the debut of Polanco.

Poop Porn Site

A man is caught taping people pooping in public bathrooms. We discuss.

Bieber Gets Baptized

Justin Bieber calls in to talk being baptized.

John Forslund 6.9.14

The play-by-play man of the Carolina Hurricanes talks about his former boss, Jim Rutherford.

Steve Coburn Robbed At Belmont

Steve Coburn is pissed that his horse didn't win the Triple Crown.

Edzo 6.9.14

Edzo Olczyk talks the Pens' off season and the Triple Crown.

Tommy Johnagin 6.9.14

Tommy talks being a new dad and coming to the Burgh for teh DVE Comedy Fest.

DVE Mario - Jim Rutherford

DVE Mario talks his decision to hire Jim Rutherford.

Dejan Kovacevic 6.9.14

Dejan talks the new look of the Pens' front office.

Craig Shoemaker 6.6.14

Funny Craig Shoemaker will be at the Improv

Sean Collier 6.6.14

Talks about the best movies made in the burgh, and reviews Fault in our stars

Putin Talks Jet Flying

Putin talks about jet flying

Lady Part Fart

Singing a song about lady part farts

Stan Savran 6.5.14

Stan talks concussions and the impending arrival of Gregory Polanco.

Mike Wysocki 6.5.14

Mike Wysocki looks at today's headlines

Bus Sex Story

A girl queefs on a bus, and hilarity ensues.

Apology Awards

We take a look at some of our favorite apologies through the years.

Wilford - Jonah Hill

Wilford talks about what Jonah Hill's problem is.

Bieber Racist Remix

Bieber has a new remix album of all his hits, now with racism!

Ralph Cindrich 6.4.14

Attorney and former NFL player Ralph Cindrich talks concussions.

Scott Mervis 6.4.14

Scott Mervis talks the hottest concerts coming to the Burg.

Steven Hawking Apology

Steven Hawking apologizes for his outburst on a photog.

Terry Bradshaw Talks Concussions

Terry talks about Dan Marino and the concussion lawsuits.

Sloppy Seconds

A song about the Cardinals using the Steelers old players.

Missed Connections 6.3.14

Billy Gardell joins the show to go through this week's Missed Connections.

Billy Gardell 6.3.14

Billy Gardell joins the show to talk news and top high school movies.

Bieber Apologizes for Racist Videos

Justin Bieber apologizes for his racist comments

Pittsburgh Dad 6.3.14

Pittsburgh Dad stops by to talk the show and his new partnership with Big Ben.

Pittsburgh Gay Wedding Kings

Looking to get gay-married? The Pittsburgh Gay Wedding Kings are here to help.

Obama - Terrorist Trade

Obama talks who he consulted on the trade he made with terrorists for a POW.

Movie Theme Park Ideas

Talking about which movies would make great theme parks

Gerry Dulac 5.30.14

Gerry talks Rory bouncing back from a relationship and the Steelers' OTAs.

Pittsburgh Kid Roundabout

The Pittsburgh Kid at the Spelling Bee spells the word, "Roundabout".

Sean Collier 5.30.14

Sean Collier talks A Million Ways To Die In The West and lists his top 5 modern comedies.

Stan Savran 5.29.14

Stan Savran talks Pirates and Sports

Mike Wysocki 5.29.14

Mike Wysocki talks about todays news

Putin Talks Geno

Putin calls in and talks about Geno Malkin

Mark Madden 5.28.14

Mark Madden talks Pirates, Steelers, and Rod Stewarts' sexiness.

Bert Kriescher Machine Story

The OG story of how he became known as The Machine

Bert Kriescher 5.28.14

"The Machine" talks about his new book "Life of the Party: Stories of a perpetual man-child"

Bill Peduto 5.28.14

Bill Peduto talks about same sex couples, and other city topics

Sean Casey 5.28.14

Sean Casey mentions his Champions Baseball Camp, and being a poor dresser as well as bragging about being in kids video games!

Bob Labriola 5.28.14

Bob Labriola talks about the Steelers first day at OTAs

McConaughey - True Detective Season 2

Matthew talks about who he wants to work with for True Detectives Season 2

Yinzers In the News 5.27.14

A deer runs in a lady's house. Yinzers are there to talk about it.

Bill Talks NY Trip 5.27.14

Bill Crawford spent Memorial Day Weekend in the Big Apple.

Steely McBeam 5.27.14

Steely talks Johnny Football's Lawsuit.

Steve Trevino 5.23.14

Comedian Steve Trevino stopped by the Morning show take a listen!

Mike Wysocki 5.22.14

Mike talks MegaBus leaving, bell stealing, and judges on coke.

Todd Mesek 5.22.14

Todd from the Rock and Roll Hall of Fame talks their new exhibit on music festivals.

HonesTandA

The strip club that tells you the truth.

Dri Archer 5.22.14

The Steelers 2nd round pick talks his size, speed, and what he brings to the Black and Gold.

Priest Dating Site

If Priest can marry, it's only a matter of time until they have their own dating site.

Mark Madden 5.21.14

Mark talks strippers, rock n roll, and Vince McMahon losing millions.

Pierre Job Interview

Pierre's job interview with the Penguins didn't go so well.

Yinzer Family Fued 5.20.14

Billy Gardell battles listener Jill in a game of Yinzer Family Feud.

Ryan Shazier 5.20.14

The Steelers first round pick talks his first impressions with the team.

Missed Connections 5.20.14

We look at this weeks Missed Connections.