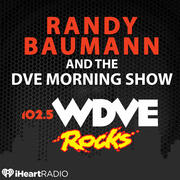 Jesse Ventura - DVE Conspiracy

Jesse Ventura has a conspiracy about Scott Paulsen and DVE.

Kim Jong-Un 8.27.14

Kim Jong-Un talks back to school time.

Greg Allman - Money Grubbers

Greg Allman has been hiding in his basement for a long time.

Roger Goodell Talks Mary Jane

The NFL Commish talks the evils of drugs.

Randys CC Charges In Colorado

Randy went to Colorado and bought a few items.

Gerry Dulac 8.26.14

Gerry Dulac talks about the Steelers

Missed Connections 8.26.14

Take a look at this weeks Pittsburgh Missed Connections

Josh Wolf 8.22.14

Josh Wolf talks self pleasure, his dumb kid, and driving for his sleeping dad.

Judah Friedlander 8.22.14

Judah Friedlander stops by.

Sean Collier 8.22.14

Sean Collier talks a few movies and looks like Judah Friedlander.

Bam Morris - Greatest Weed RB

Bam Morris calls in to talk about Le'Veon Bell and LaGarrette Blount.

Steve Byrne 8.18.14

Steve talks Sullivan and Son and their tour.

Gerry Dulac 8.18.14

Gerry talks the Steelers second preseason game.

Neal Brennan 8.18.14

Neal talks his new show on Sundance and the abundance of TV shows.

Loni Love 8.15.14

Loni talks TV, working with Kevin James, and relationships.

Camp in 90 Seconds

Mike Prisuta looks back at training camp in 90 seconds.

Sean Collier 8.15.14

Sean Collier reviews the new Expendables movie and the new Woody Allen movie.

Mike Wysocki 8.14.14

Mike talks politics and more.

Jeff Magill 7.14.14

Jeff Magill talks depression and suicide.

Missed Connections 7.14.14

We look at this week's Missed Connections.

Yinzers In the News Gator Man

A man owns a gator. Cara Sapida calls in and talks about her report.

Discovery Cuts Shark Week

Discovery Channel cuts back on shark week due to the lack of danger.

Gerry Dulac 8.11.14

Gerry Dulac looks back at the Steelers first preseason game.

Krista Voda 8.11.14

Krista talks the Tony Stewart situation.

Credit Card Lady

Randy's credit card information was compromised and the lady on the other side of the phone couldn't manage to get his name correct.

We'd Like You To F Off

A business proposal is less than well received.

Vladimir Putin Food Ban

Vladimir Putin has a plan for all of the banned food still in Russia.

Creepy Waiter

A couple hits the town for a lovely dinner at a local restaurant. The reviews mentioned a creepy waiter.

Baghdad Bob Sharknado

Baghdad Bob calls in to the show to discuss his newest plan of destruction.

Ryan Shazier 7-31-14

The Steelers 1st round pick talks his play this camp.

Arthur Moats 7-31-14

Arthur talks coming over to the Steelers.

Mike Tomlin 7-31-14

The coach talks his team and his love for Game of Thrones.

Kevin Colbert 7-31-14

Kevin talks the 2014 Steelers.

Ike Taylor 7-31-14

Ike 24 talks training, crying fans, and Madden.

Gerry Dulac 7-31-14

Gerry talks Mean Joe Green and camp.

Dri Archer 7-31-14

Dri talks his speed.

Cody Wallace 7-31-14

Cody talks to O Line and taint punching.

Bob Labriola 7-31-14_1

Labs talks Mean Joe Greene.

Ben Roethlisberger 7-31-14

Ben talks contract, Manny Sanders, and more.

Mike Tomlin Press Conference 7.31.14

Mike talks Cam Thomas and Joe Greene.

Bill Crawford In Memorium 2014

Bill looks at the players no longer on the team.

Sean Collier 7.31.14

Talking about Sharknado

Jim Norton 7.31.14

Jim Norton talks about new show on Vice

Gene Collier 7.30.14

Are the Pirates making a move? Gene talks the trade deadline.

Dejan Kovacevic 7.30.14

Dejan talks his career.

DVE Mario - Jimmy Paek Leaving

DVE Mario talks Jimmy Paek, Korea, dopplegangers, and foreign languages.

Jesse Ventura Wins Lawsuit

Jesse The Body calls in to talk his lawsuit.

Matthew McConaughey - Comic Con

McConaughey talks about why he loved Comic Con.

Wilford - Stephen A Smith

Wilford offers an explanation to Stephen A Smith's comments.

Bob Dylan Behind the Music

A TV Special that goes behind the scenes of his early Nashville sessions.

Gerry Dulac 7.28.14

Gerry D talks Ben's contract and other training camp stories.

Flood City Music Festival 7.28.14

Todd and Ben from the Flood City Music Festival talk this weekend's festival.

Bill Crawford - Wedding Planning

Bill Crawford talks the wedding planning experience.

Southside Burger King Commercial

The fake Burger King on the South Side has a commercial.

Penis Cutting Story

A man gets his penis accidentally cut off.

OSU Band Sex

OSU's Band Director was fired. Apparently, sex is BIG in the band.

Weed and Candy Story

Randy, Bill, and Sean Collier talk candy and drugs.

Sean Collier 7.25.14

Sean Collier talks the new ScarJo movie.

Bills Southwest Story 7.24.14

Bill flew standby on Southwest between a couple that hated each other.

Mike Lange 7.23.14

Mike Lange talks about the blues fest this weekend

Bill Peduto 7.23.14

Bill Peduto talks about Uber and the Summer concerts coming up

Bob Labriola 7.23.14

Bob Labriola talks about the start on Steelers training camp

Billy Gardell 7.22.14

Billy Gardell talks his trip back home to Pittsburgh.

Missed Connections 7.22.14

The morning show reads the Missed connections

Roy Wood Jr 7.21.14

Roy talks hanging out with Randy and Bill.

Gerry Dulac 7.21.14

Gerry D talks the story lines going into Steelers Training Camp.

Steely McBeam - Fake Mascots

Steely talks impostors and his work on the Liberty Tunnel.

Sullivan and Son Guys 7.17.14

The guys from Sullivan and Son stop by.

Phil Bourque 7.16.14

Phil Bourque talks penguins

Rickey Vasquez - Crying

Cryinf ricky talks about the pouncey brothers beating him up

Missed Connections 7.15.14

We take a look at this weeks Pittsburgh Missed Connections

Weird Al Yankovich

Weird Al talks about 'Tacky" parody of 'Happy'

Pool Infractions 7.15.14

The morning show talking about pool infractions

Rick Sebak and Billy Gardell

Live from Kennywood

Gene Collier 7.14.14

Gene talks the Pirates at the All Star Break.

Kennywood Memories - Deleted Scenes

Rick Sebak plays some of the lost scenes from Kennywood Memories.

Clint Hurdle 7.10.14

Clint Hurdle talks Polanco and other things.

Big Barrys Bargain Goats

Need goats? Barry's got em!

Mike Wysocki 7.10.14

Mike Wysocki looks at today's news.

Steely McBeam - Goats

Steely has a problem with his group of goats.

Sean Collier 7.10.14

Sean talks Comic Con and Planet of the Apes.

Bill Peduto 7.9.14

The Mayor of Pittsburgh talks goats, ride sharing, and Paul McCartney.

Pittsburgh Ride Share Kings

Since the Yellow Luber Kings got shut down. Try this ride sharing service.

Sean Casey 7.8.14

Sean Casey talks the Buccos and his experience in All-Star Games.

Owen Benjamin 7.8.14

Owen talks Sully and Son and Randy and Bill's trip to Los Angeles.

Alan Faneca 7.8.14

Alan Faneca talks the NFL lawsuit.

Missed Connections 7.8.14

We look at this week's Missed Connections.

Obama - Mexican Children

Obama talks all the Mexican children coming into the country illegally.

Josh Yohe 7.7.14

Josh Yohe talks the Pens moves.

Randy and Bill Talk Sully and Son

Randy and Bill talk about their time as Hollywood stars.

Sean Collier 6.27.14

Sean Collier on the Morning show

Mike Wysocki 6.26.14

Mike talks the group that trashed Heinz Field's parking lots.

Josh Yohe 6.26.14

The Pens hired a coach. Josh talks about what the new staff brings to the team.

Bill Burr 6.25.14

Bill joins the show to talk a ton of different topics.

Mark Madden 6.25.14

Mark Madden talks biting soccer players and winning awards.

Matt Light 6.25.14

Matt Light talks to WWE fans.

Val Azlynn 6.24.14

One of the stars of Sullivan and Son talks the show and Randy and Bill's appearance.

Missed Connections 6.24.14

We take a look at this week's best Missed Connections.

Erik Brady 6.23.14

Erik Brady of USA Today talks about the Redskins name issue

Michael Sanserino 9.03

Michael Sanserino of the Post-Gazette talks about Pittsburgh's interest in soccer.

Steve Byrne 6.23.14

Steve Byrne talks the new season of Sullivan and Son. And eggs.

Luke Bryan - Trash Scalper

If you're going to a country show, you need your trash.

Sean Collier 6.20.14

Sean Collier reviews Jersey Boys.

Joey OConnel 6.19.14

Joey talks Kennywood, going to the beach, and deviled eggs.

Mike Wysocki 6.19.14

Mike talks the North Shore finally getting luxury apartments.

Ben Roethlisberger 6.19.14

Ben talks his foundation and Ian Rappaport needing new material.

Billy Gardell 6.17.14

Billy does his regular Tuesday segment on the DVE Morning Show.

Missed Connections 6.17.14

We take a look at this week's Missed Connections.

Soccer for People That Dont Know Soccer

ESPN 5 has you covered on the sport you have no idea about.

Dave Dameshek 6.16.14

Dave Dameshek talks about Chuck Noll

Gene Collier 6.16.14

Gene Collier talks about Chuck Noll

Merril Hoge 6.16.14

Merril Hoge talking about Chuck Noll

Dick Hoak 6.16.14

Dick Hoak former Pittsburgh Steelers running back coach and player talks about Chuck Noll

Mike Wagner 6.16.14

Mike wagner former pittsburgh steeler talks about Chuck Noll

Bill Peduto 6.13.14

The Mayor of Pittsburgh talks about things going on in Pittsburgh, including PrideFest and gay marriage.

Ralphie May 6.13.14

Ralphie May hits a ton of topics from sports to life.

Sean Collier 6.13.14

Sean Collier talks 22 Jump Street and Friday the 13th series.

Ben Roethlisberger 6.13.14

Big Ben talks OTAs, Pouncey's resigning, and his baseball swing.

Simon Helberg 6.12.14

The star of the Big Bang Theory talks the new movie he's making with his wife and some of his work.

Mike Wysocki 6.12.14

Mike talks about how Big Brother is always watching you.