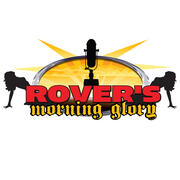 Paul Reiser, Roverfest, & more

Paul Reiser comes in and talks about the new sitcom he is on, creating Mad About You, and what it's like to be a comedian today. Jeffrey is upset that Dieter photobombed his picture with Paul Reiser. Jeffrey is starting to like the idea of the JLR Cam at Roverfest. Rover answers all the questions people have about roverfest.

JLR Cam at Roverfest, Ball Rag emailing Lil Jon, & more

Rover and Dieter argue about why Dieter dropped the ball when asking out Danica Patrick. Man missing from Jason Aldean concert was found in a landfill. Dumb and Dieter chased down Judge Reinhold and talked to him in Memphis. Charlie and Rover argue about torrenting. Ball Rag sent a really lame email to Lil Jon. Jeffrey will wear a camera at roverfest that live streams on the internet. ​ Williams Shatner yelling at a recording engineer. Taintsmasher says a person he was recording was rude to him.

Duji screwing up the calendar, Tech Tuesday, & more

WWE "Russian" wrestlers referenced the Malaysian Airlines crash. A kid quit playing college football because he was homesick and missed his girlfriend. Tony Dungy in hot water over his comments on Michael Sam. Girl is taking heat for taking a selfie in front of Auschwitz. Duji is still screwing up the calendar competition. Dan Costa comes on for Tech Tuesday. Dan talks about the things Apple has planned.

Ice T, Dumb's daughter, & more

Rob and Anthony now have microphones in their offices. Jeffrey motorboated a 59 year old woman. Man was beat after a father caught him molesting his son. Dumb's daughter has been visiting from Florida but he hasn't seen her in a week. A club in Las Vegas wont give a bachelorette party a comped table because they might be obese. Ice T stops by the studio and talks about robbing banks, being in gangs, and being an actor. Bill Whitfield, former bodyguard for Michael Jackson, comes on and promotes his book.

Did Rob get his ex pregnant, kid commits suicide after he was caught cranking it, & more.

Kid committed suicide after a video of him masturbating in school went viral. Rob was spotted with his pregnant ex girlfriend. Rob continues to claim that she is not pregnant with her child. Man kills himself by running into a massive bonfire. Dan Costa comes on for Tech Tuesday. He talks about the new 200 Windows laptop. Fox News host says a racial slur on the air.

Comedian Jo Koy, The Hook Up, & More

Dumb admits to doing something really lame to win his girlfriend back. Comedian Jo Koy comes in and talks about growing up in Vegas, traveling to the Philippines, and his failed TV pilot. Jenn, a 29 year old medical assistant, comes in for the hook up. Jeffrey calls in with breaking news about Lebron James. Rover bought some people drinks at dinner but he did it in a strange way. Rob says he is very lonely and he has stopped caring about his appearance.

Sex myths, Dumb has long balls, & more

Mother of three dies in freak accident after vomiting out of a moving minivan and hitting her head on a telephone pole. Storm chaser ignites firestorm after posting a picture of a dying five year old. Sex myths are debunked, shoe size compared to dong length, men think of sex every 7 seconds, etc. Dumb's balls are so long that they are dunking in the water when he goes to the bathroom. Man ticketed for sign warning of drunken driving checkpoint. He calls in and explains why he did it. Skidmark Cinema, Jeffrey reviews 22 Jump Street.

Giafest recap, Rob broke up with his girlfriend, & more.

Recap of Giafest Dad Hits Teacher With Baseball Bat After 'Inappropriate' Texts Sent To Daughter. Rover's sister surprises him with some news at Giafest. Rob broke up with his girlfriend. The owner of California Chrome is a sore loser. Jeffrey gives his movie review of the new Tom Cruise film, Edge of Tomorrow.

Comedian Bobby Lee, Miss May, Jeffrey's trip to the strip club & more

Rochester radio show has been suspended for making fun of transgenders. Comedian Bobby Lee in studio. He gets into his personal life including crying, drug addiction, and pooping. Dorina the hook up hottie comes in and picks a guy to go on a date with. Krissy, Miss May from the 2014 Miss Morning Glory Calendar comes in to talk about her experience being in the calendar. JLRGPS: Caller reveals where Jeffrey went after his custody battle in court.

Dad files a restraining order against bully, Dumb's PTSD & more

Should the 9/11 memorial have a gift shop? Dad is charged with child abuse after he throws his 2 year old daughter in pool. Rover may have uncovered what has caused Dumb's PTSD. Guy filed a restraining order on a five year old. Mayor in California tells bullying victims that need to grow a pair. Is porn as dangerous as smoking and drunk driving? Duji gets emotional watching a blind kid football. Update on Rob's custody battle.

Roland Lazenby, Duji's mothering & more

Duji kinda ran a marathon. Dumb lost his voice from DJing a wedding. You can now enter the Miss Morning Glory Calendar search at roverradio.com. Judge Rules Against Man in Embryo Lawsuit Duji doesn't realize that she has it easier than every other single parent. Man drives cab while wearing nazi arm band. Jeffrey's big weekend out at the karaoke bar. Roland Lazenby talks about his new Michael Jordan book. Skidmark Cinema, Jeffrey reviews Neighbors and Godzilla.

Sex therapist Dr. Sadie Allison, Jeffrey breaks dry spell with his wife & more

Rob claims he never had sex with his new girlfriend. Alex Angelo's new clothing line. What would Dieter have done if he was there the night Rover and Charlie were arrested. Jeffrey said he finally broke his dry spell with his wife. Sex therapist, Dr. Sadie Allison, in studio. Jeffrey, Rob, and Dumb get sexual advice. Rover learns that Jeffrey has been secretly planning to invent catch phrases for himself.

Hook Up, Greg Pembrooke, New Petition Against the Show & More

Teacher in South Carolina had sex with three students. Duji was arguing with another parent at her daughter's soccer game. Sara a 29 year old stripper that Jeffrey is in love with comes in for the hook up. A listener in Louisville decided to make a petition against the show. Greg Pembrooke, author of the book "Reasons My Kid Is Crying" on the phone. Cat saves kid from getting attacked by a dog.

Chino Moreno, Jeffrey's Mother's day weekend, & more

Charlie's brother was almost killed in a car accident. People are upset that Michael Sam kissed his boyfriend when he was drafted by the NFL. Chino Moreno of The Deftones and Crosses stops by the studio and opens up about everything. Dieter got to shoot a 50mm sniper rifle Jeffrey spent Mother's day weekend at the strip club.

Dieter gets kicked in the nuts, teacher fired for stopping a fight with a broom & more

Detroit teacher fired because she stopped two kids from fighting by hitting them with a broom.Sara, a 26 year paralegal comes in for the hook up. She opens up about being a former heroin addict. The hook up girl talks about her strange job where she was paid to kick dudes in the balls. Dieter steps up to the plate and lets the hook up girl kick him in the nuts.