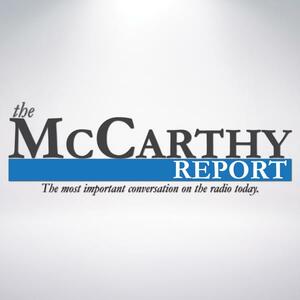 Leap Of Perception

The Silver Tsunami event will change life as we know it. It may even lead humanity to an all new perception of reality that includes people capable of doing things that today we think are supernatural.

The Upside Of Aging: How Long Life Will Change The World of Health, Work, Innovation, Policy and Purpose

The Upside of Aging defines a future that differs profoundly from the retirement dreams of our parents and grandparents, one that holds promise and power and bears the stamp of a generation that has changed every stage of life through which it has moved.

Understand Power Of Attorney-5 Signs of Possible Dementia-Preventing Falls Pt.2

Tom Lorenz continues his series on preventing falls for older adults. Andrew Stone explains the importance of drawing up a power of attorney document, and Dr. Ethelle Lord covers 5 signs of possible dementia to look for in your older loved ones.

Preventing Falls;Coconut Oil Helps Dementia;Toastmasters Adds Quality To Life

How to prevent falls in older adults. Coconut oil can help reverse affects in some types of dementia. How Toastmasters Int'l. adds quality to lives of older adults.

Aging In Place Technology; What's Next?; Death Cafes

New technology to help you in making important decisions as the primary caregiver in the family. A look at life after retirement for Linda Rosso. Death Cafe's, what they are and why they are growing..even here in Colorado.

The McCarthy Report 5/31/14

In this report I change the pace a bit and talk about lighter topics such as the benefits to the young and young at heart of Laughter Yoga. I begin a series talking with baby boomers who are now into their "encore career"--- how they did it. I highlight how the influx of older adults has already begun to affect traffic safety and what one women is doing to help everyone stay safe. These topics and more on this podcast. Thanks for listening.

Healthy Caregiver Management

Being a good caregiver is knowing what the responsibilities are to both the client and the caregiver. Learn help methods to manage both.

The Aging Boom: How America Can Survive It

Aging is beginning to mean something entirely different. What this means for America and how it will alter the America way of life.

Fort Collins and The Silver Tsunami

As America enters into the silver tsunami, also known as the aging boom, city of Fort Collins planners prepare for the changes. My conversation is with Barbara Shoenberger about what's being done.

McCarthyReport Podcasts 1 - 2

Podcast 1- Older adults at risk for falling is growing threatening to cost taxpayers over $30B by 2020. Podcast 2- Thousands of older adults in Larimer County today are part of the LGBT community and they are facing huge challenges that will cost more to taxpayers if not managed. Project Visibility is Colorado based program to help communities do just that.

The Rising Costs Of Falls

A conversation about the costs of falls among older adults in America. How big the problem is. How costly they are to the national health care system. Practical measures older people, or family members, can take to decrese the probability of fall injuries.

Telehealth: Promise Or Peril

Aging in Place technolgy is designed to help older Americans continue to live independently longer. But because AIPT works via the Internet, could this make them susceptible to cyber crimes? Or worse physcial harm?

Alzheimer's: The Other National Security Threat

Alzheimer's currently has no cure, no effective treatment and no way of being diagnosed. Because the numbers of people over 65 will swell to unprecedented levels in America in the next 16 years, the cost of treating the disease will soar into the trillions annually and could easily bankrupt America. My discussion is with Katie Fahrenbruch, the regional director of the Alzheimer's assciation in Larimer County and we discuss options everyone needs to know to manage this crisis.

Brad Calvert discusses assisting the older population

Brad Calvert, senior planner with the Denver Regional Council Of Governments Area On Aging, discusses the status quo of assisting the older population may not be sustainable in the next decade. But explains measures the sate of Colorado is taking to change that.

Interviewing Ted Fishman, author of "Shock of Gray"

Tim's guest is Ted Fishman, author of the book "Shock Of Gray". Ted gives listeners a perspective on the aging boom not just for America but for the whole world.He reveals the astonishing and interconnected effects of global aging and how nations, cultures and crucial human relationships are changing in this unprecedented event.

Marcy Yoder from the United Way of Larimer County

Join us this week as we interview Marcy Yoder, Vice President of Community Impact for the United Way of Larimer County.As poverty levels in Larimer County are on the rise, the mission of the Community Impact initiative is to reduce poverty by 50% in Larimer County by 2025. Will the expected surge of older adults over the next decade help or hinder this mission?

Aging and Its Affects on Affordable Housing in Northern Colorado

Lynda Meyer is the Program Director for the Larimer County Office on Aging and Lisa Poppaw is the Executive Director of the Foundation On Aging for Larimer County. They join Tim McCarthy in a discussion about the challenges and opportunities of the aging boom for communities in Northern Colorado. Key issues discussed in this episode include the affordable housing shortage; senior homelessness, senior poverty; family caregiving and Alzheimer's.