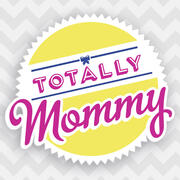 29 - Front Butt w/ Kendall Kotiza Mahoney!

In this special episode, Elizabeth's childhood BFF and mom to three darling girls, KENDALL KOTIZA MAHONEY comes on and discusses the Good/Bad/Funny (Visiting Friends! Mommy Network!/ Poop Streaks! Sleep Regression!/ What's that on your front butt?!) before answering listener questions about sleep training books, babysitting conundrums with sensitive relatives, how to deal with potential infertility, and how to handle a husband's deployment with three kids to care for. Enjoy!

28 - We Be Tired w/Theresa Thorn!

She's the hilarious co-host of the fantastically awesome podcast, "One Bad Mother" and mom to two gorgeous fellas - THERESA THORN co-hosts to discuss the Good/Bad/Funny (Potty Trained! First Flights!/ No Sleep!/ Pee tips from 3 year olds!) before diving into listener questions regarding kids and religion pressures from family members and how to deal with a relative whose mothering isn't quite up to snuff. Enjoy!

27 - You Poop On The Potty w/Mary Elizabeth Ellis!

Elizabeth dear friend, actress Mary Elizabeth Ellis is back to discuss all things Mommy! They tell their Good/Bad/Funnies (Potty trained! First vacay!/ Accidental Face Slap/ Accidental Arm scratch! Mommy, where's your penis? Sex and The City Girl!) before answering listener questions about multitasking while nursing, how a new baby poses challenges to a marriage, whether or not to leave LA to raise a child, how to deal with relatives' kids who aren't vaccinated, and lastly, how to raise a confident happy child who has some physical challenges? Enjoy!

26 - Big Personalities w/Jamie Denbo!

She's a hilarious mom who keeps it real - and also is a huge inspiration for Elizabeth. Ronna and Beverly's JAMIE DENBO is today's cohost - she and Elizabeth discuss the Good/Bad/Funny (Cute Girlie Clothes! You're In Trouble With The Principal! Racist Children!) before answering listener questions about setting boundaries with kids' freedom, and whether or not it's best to wait after marriage to have kids or to dive right on in? Enjoy!

25 - Baby Says Hello w/cohost Andy!

Elizabeth and her favorite cohost in life, Andy! are back to discuss what's going on in their lives as parents, the Good/Bad/Funnies (Mama chanting! The Little Prince! Elimination Diets! Baby Oprah said Hello!) before diving into listener questions about handling an overbearing mother and sister's expectations, whether or not to use the pushy but free babysitting services of a mother in law, if it's kosher to tell your mom that you don't particularly love the items she makes for baby, if it's too soon to have your son call the new boyfriend "Daddy" after three months, how to politely stand your ground with an over eager step mother, and what to do about a dog-meets-two-year-old situation. En...

24 - Frozen Sing-A-Long w/ Stephanie Escajeda!

Elizabeth's friend, actress Stephanie Escajeda is back to discuss Mommyhood from 3 month olds to 3 year olds. They talk Good/Bad/Funnies (Back in the sac! Toddler doom! Passionate 3 year old singing!) before answering a real tear jerker of a question about an absentee grandmother. Enjoy!

23 - Kevin Spacey w/Lennon Parham!

The co-creator and co-star of Elizabeth's new favorite show, "Playing House" on USA is here! Mommy extraordinaire, the wonderful Lennon Parham co-hosts and discusses the Good/Bad/Funny (Nice playing/Waking up smiling! Hair loss/ Pediatrician undermining! Tiny headphones/ Kevin Spacey!) before answering a listener question about HOT TOPIC: vaccines, dun dun dun… Enjoy!

22 - Mommy Violation w/Amy Biedel!

Elizabeth dear friend and doula/childbirth educator Amy Biedel is back! They discuss the Good/Bad/Funny (toddler beds and sleeping through the night! Buzzcuts and bad doctor's visits! Pacifier shame and too smart three year olds!) Then they give their unqualified advice to an important listener question regarding fertility and surrogacy. Enjoy!

21- It's A Poopcast w/Michaela McManus!

Our fabulous guest co-host today is the gorgeous inside-and-out actress and new mommy Michaela McManus! We discuss our love bugs - two weeks apart in age - in the Good/Bad/Funny (Everything! Poopsplosions! Dog meets nipple shield!) then answer listener questions about the first... ahem... BM post giving birth and how to cope when normal worries of motherhood and pregnancy feel extra scary. Enjoy!

20 - Sleeping Kitty w/ Morgan Walsh!

She's baaaack! Elizabeth's own personal Oprah-esque quote giver and confidence booster, the fabulous Morgan Walsh is back with her sage advice and calming presence. She and Elizabeth share their Good/Bad/Funnies (School Plays! Car Troubles! Spanx Fails!) before answering listener questions about exercise during pregnancy and social media as a parent. Enjoy!

19 - Breastfeeding In The Wild w/Andy!

Elizabeth and Andy discuss their Good/Bad/Funnies (Finding a bottle that works! Painful toots! Mother's Day Giggles!) before diving into listener questions about dealing with dueling in-laws regarding baby, how to let an estranged mother know that she's going to be a grandmother, how to break the news that a sixth baby is on the way to the other five kids, how Elizabeth feels about the "it's so hard" and "sleep now" advice now that she's actually in it, whether or not certain nicknames are appropriate for a baby girl, and how to handle the disappointment of infertility month after month. Enjoy!

18 - A Unique Baby w/Andy!

Andy & Elizabeth share their Good/Bad/Funnies - (Smiles galore! Mommy insecurities! She's her father's daughter!) plus they give their unqualified advice to listener questions about dealing with loss and having children, how to cope with feelings of anger regarding your child's rightful inheritance, whether or not to adopt and also if there's ever a switch that flips telling  you now's the time to have kids, how to deal with "twin lookers" when it makes you and your partner uncomfortable, and lastly - are second child showers cool to do? Enjoy!

17 - A Tearful Goodbye!

In today's episode we discuss The Good, The Bad, and The Funnies (Having an amazing partner, Saying goodbye to Baby Oprah for a work trip, and a banana line up that makes Elizabeth lose her poise momentarily) before answering listener questions about mommy playdates anxiety, labor preparation and parenting styles, whether to connect with the child of a sibling that is bat shit crazy, and how to address a relative about their smokey smell when they visit and care for the sweet smelling baby! Enjoy!

16 - No Mustaches Allowed!

Elizabeth and Andy discuss technology as well as their Good, Bad, Funnies (Getting out!, Eating Issues! Public Sink Baths!) Before answering listener questions about posting your kids photos on social media, how to raise a feminist boy, and how to deal with hearing horrible stories of abuse when you are a new mom, as well as how to deal with your own instincts to protect (or overprotect) your child! (Hint: Baby Oprah will stay in her wrap/baby carrier until she is 18!) Enjoy!

15 - Sleep Glorious Sleep!

Elizabeth and Cohost Andy discuss all things sleep now that it is the most important commodity in their lives. Plus, they cover good, the bad, and the funny before diving into listener questions regarding technology and children, why Elizabeth wanted the type of birth that she did, and lastly, how do they feel about Toddlers and Tiaras? Enjoy!

14 - First Outing Failure w/ Andy!

Elizabeth and her fantastic co-host/baby daddy, Andy, discuss their first outing failure which involved a shaking dog and an epic Oprah meltdown before they dive into listener questions about vegan pregnancy, how to deflect birth choice negativity, what the process is for genetic testing, whether or not cord blood banking is worth it, and how to decide whether staying at home versus continuing a career is the right choice after baby? Enjoy!

13 - Two Weeks Into Mommyhood w/ Andy!

Our guest, co-host today is Elizabeth's BABY DADDY, Andy! That's right, in case you haven't heard, we are two weeks into this parenthood frenzy and loving (mostly) every minute. We discuss The Good, The Bad & The Funny of being parents, as well as answer listener questions about how to handle overly generous in-laws, whether there's a way to have the birth you want when there's no birth center nearby, if it's a good idea to snag your future kiddos' email address ahead of time, and how to balance working and pursuing your creative dreams as a mama. Enjoy!

Sisters Talk Mommyhood w/Anna-Marie Claassen!

Laimemoms, today is a special day! I could NOT be more excited for this - For the first time ever in our over 400 podcasts I have the one, the only, MY SISTER! on as cohost - Anna-Marie Claassen, mom to Wright and Turner (my fave boys on the planet) is here to discuss The Good: Dance parties like no one's watching, me being ready to roll into this motherhood thing!, The Bad: I'm missing our Mom a ton, Anna-Marie's 3 year old is too wily for her to discipline, and The Funny: The things this toddler says! And Elizabeth is definitely bringing fast food into her health conscious birthing center. See if you can tell our voices apart! And Enjoy!

11 - Wonderful and Brutal w/ Daniella Liben Pally!

Our co-host today is DANIELLA LIBEN PALLY - mom to two year old Cole and one year old GG - two adorable kids with the most gorgeous eyelashes ever invented! We talk The Good: (Cole saying I love you, Elizabeth made a new mom-to-be friend), The Bad: (Getting parenting judgement at the farmers market, Elizabeth has a very big kiddo ready to come out of a very small place) and The Funny: (GG finger painting on the walls with her poop, Elizabeth is once again bad at domesticity). Then they dive into giving their unqualified advice to listener questions including the path through infertility, how to manage feelings when you aren't able to have kids but everyone around you is, what tips mothers mi...

10 - Rasp-Babies w/ Mary Elizabeth Ellis Day!

One of Elizabeth's besties and Mom to 2 year old Russell, actress Mary Elizabeth Ellis is today's cohost discussing The Good (Russell's adorable little word swaps, Elizabeth's all set to go at the birth center) The Bad (Russell becoming a crib escape artist, Elizabeth having to put something up her butt) and The Funny (Russell directing his two actor parents, Elizabeth's lack of balance causing a crack up during a special ceremony). Then they give their unqualified advice to listener questions about empathy for a friend who is struggling with infertility when you are pregnant, whether or not to have the shower after baby arrives, how to get protein in pregnancy as a vegetarian, ideas for gif...

9 - Truck Driver Baby w/ Shelly Slocum!

Actress and Doula/Childbirth educator SHELLY SLOCUM is our cohost today, here to discuss how labor is a perfect microcosm of motherhood! Also, The Good: (Watching her two girls develop such different personalities, Elizabeth getting an education in carseats and feeling like a good mom) The Bad: (Sometimes not wanting to be a mom) and The Funny: (Shelly's daughter making her laugh over a bag of freeze dried strawberries, Elizabeth's baby gift from Shelly). Then they give their unqualified advice to listener questions regarding balancing two kids instead of one and how to decide whether or not to find out the sex of your future child! Enjoy!

8 - Testing Boundaries w/ LeeLee Pitts!

Elizabeth's dear friend Leelee is back co-hosting this week and shares The Good (her lil man turned 1! And Elizabeth had an awesome baby shower), The Bad (Leelee's daughter has been out of sorts, Elizabeth's vulva is no beuno) and The Funny (Leelee's husband had a colorful description of their daughter's behavior, Elizabeth needed snack time during a rock show). Then Leelee has some awesome advice (Elizabeth's is mediocre at best :) to listener questions regarding gender disappointment in pregnancy, dealing with sticky Mother In Law situations, how to handle a "gun situation" with the in laws, and what to do when one child resents the other for the amount of attention he requires. Enjoy!

7 - Moms Don't Get To Be Sick w/Stephanie Escajeda!

Fantastic Mommy cohost for today is comedy actress Stephanie Escajeda! She and Elizabeth discuss The Good: (Joining in the parent club, Elizabeth having forgotten how hard it was to get pregnant) The Bad: (Being sick when your kid is sick means you don't get to be sick!) and The Funny: (Stephanie's daughter "acting", Elizabeth's pregnancy flirting with a motorcycle dude). Then they answer listener questions about placenta encapsulation, how to avoid nosy people when you are struggling with fertility, and whether or not to drink during the two week wait between ovulation and plus sign. Enjoy!

6 - Define Vulva w/ Amy Beidel!

Elizabeth's long time friend and soul sister in sensitivity & dog rescue is our co-host today! Actress, singer and doula AMY BEIDEL came on and discussed the good (getting certified in childbirth education) the bad (her son picking up her less than pride-filled mannerisms, Elizabeth's swollen undercarriage) and the funny (her three year old being obsessed with anatomy, Elizabeth crying over a touch being the wrong kind). Then they discuss why Amy thinks one of their dog rescue foibles led to her pregnancy before giving their unqualified advice to listener questions about their thoughts on circumcision, how to navigate fertility testing, how to deal with anxiety about pregnancy weight gain, a...

5 - Live & Let Live w/Morgan Walsh!

She's a hilarious comedy performer and actress, and has such a great, balanced insight into motherhood - mama to three, MORGAN WALSH comes on and we discuss the good (pizza hugs), the bad (skin problems), and the funny (lunchbox boobs) plus a discussion about cooking with the kids and then she and Elizabeth answer listener questions about whether or not you have to know 100% that you want kids, and whether or not to remain in a friendship with someone who struggles with alcoholism as a new mother. Enjoy!

4 - Two Mommies w/ Erin Collier!

Elizabeth's childhood friend and mom to 2.5 yr. old Scout, Erin Collier comes on Totally Mommy to discuss The Good: Scout becoming her own person; Elizabeth excited to meet Baby Oprah~ The Bad: Elizabeth peeing her pants a little bit when she sneezes; Scout throwing tantrums, and The Funny: Andy eating cheezits in their childbirth class, Scout copying mommy's potty mouth. Then Erin discusses the process of becoming a mom with her wife, Brooke. Lastly, Elizabeth and Erin offer their unqualified advice to listener questions! Enjoy!

3 - Motherless Mothering w/Kate Spencer!

Listen in for a foreword (it's 13 full minutes so feel free to skip ahead if you'd like!) to this episode regarding birth choices and judgement from Elizabeth before a fun albeit tear-filled conversation with writer and VH1 correspondent Kate Spencer about becoming a Mother when we don't have our own Mothers. Plus some great Good/Bad/Funnies as well as our unqualified advice/answer to an excellent listener question regarding guilt in parenting! Enjoy!

2 - A Great Birth w/Leonora Pitts!

It's our inaugural episode with a guest host! Today Elizabeth's friend ~ actress, director, writer and mother extraordinaire Leelee Pitts comes on and discusses her two unmedicated births, how kids manage to poop up their backs, and how important balance is (whaaa?!). Then they answer a listener question about having a baby shower when it's an adoption without knowing the exact date of baby's arrival! Enjoy!

1 - Welcome To Totally Mommy!

Welcome to Totally Mommy! In our very first episode, Elizabeth and her guest/Husband Andy discuss the good, the bad and the funny: Good is feeling baby Oprah kick and future In-N-Out trips with Daddy, Bad is being scared they got the gender wrong and less sex than before, and Funny is the reaction to baby's name and something having to do with Adult Content on Andy's part. Then they answer listener questions about fearing social snafu's for your child at school and whether or not Elizabeth enjoys people touching her pregnant belly. Thank you for listening - hope you enjoy!