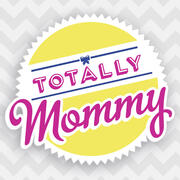 9 - Truck Driver Baby w/ Shelly Slocum!

Actress and Doula/Childbirth educator SHELLY SLOCUM is our cohost today, here to discuss how labor is a perfect microcosm of motherhood! Also, The Good: (Watching her two girls develop such different personalities, Elizabeth getting an education in carseats and feeling like a good mom) The Bad: (Sometimes not wanting to be a mom) and The Funny: (Shelly's daughter making her laugh over a bag of freeze dried strawberries, Elizabeth's baby gift from Shelly). Then they give their unqualified advice to listener questions regarding balancing two kids instead of one and how to decide whether or not to find out the sex of your future child! Enjoy!

8 - Testing Boundaries w/ LeeLee Pitts!

Elizabeth's dear friend Leelee is back co-hosting this week and shares The Good (her lil man turned 1! And Elizabeth had an awesome baby shower), The Bad (Leelee's daughter has been out of sorts, Elizabeth's vulva is no beuno) and The Funny (Leelee's husband had a colorful description of their daughter's behavior, Elizabeth needed snack time during a rock show). Then Leelee has some awesome advice (Elizabeth's is mediocre at best :) to listener questions regarding gender disappointment in pregnancy, dealing with sticky Mother In Law situations, how to handle a "gun situation" with the in laws, and what to do when one child resents the other for the amount of attention he requires. Enjoy!

7 - Moms Don't Get To Be Sick w/Stephanie Escajeda!

Fantastic Mommy cohost for today is comedy actress Stephanie Escajeda! She and Elizabeth discuss The Good: (Joining in the parent club, Elizabeth having forgotten how hard it was to get pregnant) The Bad: (Being sick when your kid is sick means you don't get to be sick!) and The Funny: (Stephanie's daughter "acting", Elizabeth's pregnancy flirting with a motorcycle dude). Then they answer listener questions about placenta encapsulation, how to avoid nosy people when you are struggling with fertility, and whether or not to drink during the two week wait between ovulation and plus sign. Enjoy!

6 - Define Vulva w/ Amy Beidel!

Elizabeth's long time friend and soul sister in sensitivity & dog rescue is our co-host today! Actress, singer and doula AMY BEIDEL came on and discussed the good (getting certified in childbirth education) the bad (her son picking up her less than pride-filled mannerisms, Elizabeth's swollen undercarriage) and the funny (her three year old being obsessed with anatomy, Elizabeth crying over a touch being the wrong kind). Then they discuss why Amy thinks one of their dog rescue foibles led to her pregnancy before giving their unqualified advice to listener questions about their thoughts on circumcision, how to navigate fertility testing, how to deal with anxiety about pregnancy weight gain, a...

5 - Live & Let Live w/Morgan Walsh!

She's a hilarious comedy performer and actress, and has such a great, balanced insight into motherhood - mama to three, MORGAN WALSH comes on and we discuss the good (pizza hugs), the bad (skin problems), and the funny (lunchbox boobs) plus a discussion about cooking with the kids and then she and Elizabeth answer listener questions about whether or not you have to know 100% that you want kids, and whether or not to remain in a friendship with someone who struggles with alcoholism as a new mother. Enjoy!

4 - Two Mommies w/ Erin Collier!

Elizabeth's childhood friend and mom to 2.5 yr. old Scout, Erin Collier comes on Totally Mommy to discuss The Good: Scout becoming her own person; Elizabeth excited to meet Baby Oprah~ The Bad: Elizabeth peeing her pants a little bit when she sneezes; Scout throwing tantrums, and The Funny: Andy eating cheezits in their childbirth class, Scout copying mommy's potty mouth. Then Erin discusses the process of becoming a mom with her wife, Brooke. Lastly, Elizabeth and Erin offer their unqualified advice to listener questions! Enjoy!

3 - Motherless Mothering w/Kate Spencer!

Listen in for a foreword (it's 13 full minutes so feel free to skip ahead if you'd like!) to this episode regarding birth choices and judgement from Elizabeth before a fun albeit tear-filled conversation with writer and VH1 correspondent Kate Spencer about becoming a Mother when we don't have our own Mothers. Plus some great Good/Bad/Funnies as well as our unqualified advice/answer to an excellent listener question regarding guilt in parenting! Enjoy!

2 - A Great Birth w/Leonora Pitts!

It's our inaugural episode with a guest host! Today Elizabeth's friend ~ actress, director, writer and mother extraordinaire Leelee Pitts comes on and discusses her two unmedicated births, how kids manage to poop up their backs, and how important balance is (whaaa?!). Then they answer a listener question about having a baby shower when it's an adoption without knowing the exact date of baby's arrival! Enjoy!

1 - Welcome To Totally Mommy!

Welcome to Totally Mommy! In our very first episode, Elizabeth and her guest/Husband Andy discuss the good, the bad and the funny: Good is feeling baby Oprah kick and future In-N-Out trips with Daddy, Bad is being scared they got the gender wrong and less sex than before, and Funny is the reaction to baby's name and something having to do with Adult Content on Andy's part. Then they answer listener questions about fearing social snafu's for your child at school and whether or not Elizabeth enjoys people touching her pregnant belly. Thank you for listening - hope you enjoy!