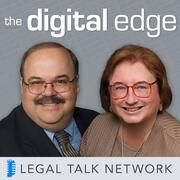 When Lawyers Get Divorced: Ethically Breaking up a Law Firm

When a law firm breaks up or a lawyer leaves to start a new practice, there are always clients, contingency arrangements, and hourly cases to split up. It is important to know what ethical steps a lawyer or law firm should take when parting ways. If the firm splits up, who has the rights to the name, brand, clients, or even client files? How can both parties ethically allocate unfinished business, accounts receivable, or unsettled contingency prearrangements? An ethical and professional split is inevitably beneficial for the future of the law firm and the lawyer. On this episode of The Digital Edge, Sharon D. Nelson and Jim Calloway ask legal ethics expert Tom Spahn about the proper way to p...

Tips and Tricks for Lawyers Using PowerPoint in Trial Presentations

Many attorneys now use PowerPoint in trial to preview, highlight, and sum up the evidence for their arguments and organize their presentations. Effective PowerPoints garner the attention of court personnel and jury members and enhance their overall presentation. However, ineffective PowerPoints can be confusing, difficult to read, or distract the audience from the presentation's overall objective. Attorney and legal technology consultant Paul Unger argues that only with the proper skills and learning can a lawyer create an informative and engaging PowerPoint presentation that will be a useful tool in the courtroom. In this episode of The Digital Edge, Sharon Nelson and Jim Calloway interview...

The Best of Legal Tech for Solos and Small Firms 2014

There are a multitude of technology options to help run small firms and solo practices, but deciding on which ones can be a daunting endeavor. Mac vs. PC, practice management systems, and encryption of client data are among numerous issues attorneys must resolve. On this episode of The Digital Edge, hosts Sharon Nelson and Jim Calloway interview John Simek from Sensei Enterprises. Together, they discuss modern innovations that make running firms easier and keep client data safe. Tune in to learn more about meta data, benefits of paperless, and John's favorite software tools. John Simek is the vice president of Sensei Enterprises, a digital forensics, information technology and information se...

Headlines from ABA TECHSHOW 2014

Breaking all of its previous attendance records, ABA TECHSHOW 2014 will certainly go down as one of the most successful. True-to-form, many of the attendees were from small firms and solo practices. With the introduction of How-To sessions, lawyers will be getting more out of ABA TECHSHOW for many years to come. On this episode of the Digital Edge, hosts Sharon Nelson and Jim Calloway interview this year's ABA TECHSHOW Chair Natalie Kelly. Together, they cover the highlights of the 2014 show plus take a look into the future Planning Board. This year's hottest topics: the re-emergence of paperless, the Cloud, and iOS. Tune in to hear about the Solutions Lab, Exhibits, and much, much more. Nat...

Ethical Perils of Social Media for Lawyers and Judges

Of the 46% of judges using social media, 80% are on Facebook and over 30% are on LinkedIn, but activity on social media presents a number of ethical dilemmas for judges, attorneys, jurors, and litigants. In a recent case in Georgia, a judge stepped down after being scrutinized for sending a friend request to a litigant on his upcoming trial calendar and later releasing her on a personal recognizance bond. Similar activities from other judges and attorneys have resulted in violations of both the Code of Professional Conduct and the Code of Judicial Conduct, from unauthorized practice of law across state lines and breaching attorney-client privilege to posting inappropriate comments and sendin...

Lawyer Scams and How to Avoid Them

In this edition of The Digital Edge, hosts Sharon Nelson and Jim Calloway discuss check fraud with expert Dan Pinnington. Together, they reveal how lawyers are repeatedly falling into the trap of check fraudsters and what can be done to avoid it. Tune in for tips on how to spot a check fraudster in your practice or law firm. Pinnington is the Vice President of Claims Prevention and Stakeholder Relations at Lawyers' Professional Indemnity Company (LAWPRO). He is a prolific writer, speaker, and blogger on topics including practice management, risk management, and legal technology. He is also a contributor to AvoidAClaim.com which is blog by LAWPRO that, among many things, helps attorneys preve...

Acrobat Tips and Tricks for Lawyers

In this edition of The Digital Edge, hosts Sharon Nelson and Jim Calloway invite Ernie Svenson, commonly known as "Ernie the Attorney," to discuss his recently published ABA book Acrobat in One Hour for Lawyers and unveil all the abilities, outside of just viewing, that PDFs offer. Topics include the benefits of the professional version versus the standard version, specific features for lawyers such as bookmarking, Bates stamping, redaction, quick tips, and more. Svenson started his career at mid-sized New Orleans law firm where he learned how to do more with less, and at less cost. This made an easy transition to a solo firm where he continued working on the same kinds of commercial litigat...

Time Management for Lawyers

Meg Spencer Dixon pulled three consecutive all-nighters before she began pursuing time management as a career. Now, she is a consultant in task management for legal professionals. In this edition of The Digital Edge hosts Sharon Nelson and Jim Calloway invite Dixon to discuss her top tips for legal professionals looking to master project management, how to stop procrastinating, and more. Founder of Spencer Consulting, Dixon has been working as a time-management consultant for more than a decade. Her company focuses on providing seminars on time management, project management, stress management, and how to run effective meetings for law firms, CLE providers, government agencies, and corporate...

Tis the Season: Tech Toys for the Holidays 2013

In this edition of The Digital Edge, Sharon Nelson, Esq. and Jim Calloway present their annual Tech Toys for the Holidays episode. Your hosts each present the top electronics on their wish lists and shopping lists for the gift-giving season. Tune in for inspiration and an update on the newest, coolest gadgets like smartphone spy lenses, doorbells connected via wifi, portable chargers powered by hydrogen and oxygen, and more.

Technology Audits for Your Firm – By Your Clients

On this edition of The Digital Edge, hosts Sharon Nelson, Esq. and Jim Calloway invite lawyer, friend, and co-presenter Andy Perlman of Suffolk Law School to discuss the new technology audits for lawyers. Kasey D. Flaherty of corporate counsel for Kia Motors developed a technology audit to measure how efficiently lawyers are using technology and determine how much time (and clients' money) they could be saving. Suffolk University is partnering with Flaherty to enhance and automate the audit. Tune in to hear more about the audit, the partnership with Suffolk, how to get involved, and more. Andy Perlman is a Suffolk Law School professor and the director of the University's Institute of Law Pra...

11th Edition: Outlook 2007 with Ben Schorr

Sharon Nelson and Jim Calloway talk with Ben Schorr, author of the newly released book,"The Lawyer's Guide to Microsoft Outlook 2007.

10th Edition: The ABC's of SEO

Sharon Nelson and Jim Calloway share their expertise on the subject of Search Engine Optimization.

9th Edition: Adobe Acrobat

A discussion on using Adobe Acrobat, featuring David Masters.

8th Edition: ABA TECHSHOW 2008 - Preview Edition

Sharon Nelson and Jim Calloway explain how ABA TECHSHOW is so much more than just a legal technology conference.

7th Edition: The Legal Technology Year in Review

Jim Calloway and Sharron Nelson review some of the most notable technology software products of 2007.

6th Edition: Tech Toys for the Holidays

Looking for the perfect tech gadget for a colleague or yourself? Sharon and Jim share a few of their favorite things for the holidays.

5th Edition: Ethics in the Electronic Era: Staying Out of the Briar Patch

Technology can make an attorney's repetitive tasks much easier, but it can also make their lives a lot more complicated. With all the advances in technology it is easy for lawyers to accidentally commit malpractice at the speed of light. In this month's edition of "The Digital Edge: Lawyers and Technology" you'll learn ways to avoid the ethical briar patch.

4th Edition: Better than Batman's Belt: Our Favorite Utilities

Holy downloadable data directors! In this edition of "The Digital Edge: Lawyers and Technology" Jim Calloway and Sharon Nelson discuss their favorite software utilities.