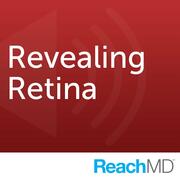 Repairing Macular Hole and Macular Pucker

Hosted by: Roy Levit Guest: Allen Ho What are macular holes and macular pucker, and how do we treat these conditions? Host Dr. Roy Levit welcomes Dr. Allen Ho, professor of ophthalmology and an attending surgeon in the Retina Service at the Wills Eye Institute in Philadelphia, to discuss back-of-the-eye vitrectomy for the treatment of macular hole and macular pucker. Before this surgical procedure, we had no cure for these diagnoses.

Diabetic Retinopathy: Types, Causes, and Associated Somatic Changes

Hosted by: Roy Levit Guest: Alan Ruby The eyes can yield clues to vascular issues elsewhere in the body. How can the two forms of diabetic retinopathy, which are non-proliferative and proliferative, affect vision, and how might retinopathy be associated with somatic effects resulting from diabetes? Dr. Alan Ruby, opthamologist and clinical assistant professor of biomedical sciences at the Eye Research Institute at Oakland University, in Rochester, Michigan, discusses the correlation between diabetic retinopathy and complications throughout the body. Can tight control of diabetes affect the progression or regression of retinopathy? What can physicians caring for patients with diabetes do to i...

In-Office Drug Testing for Retinal Conditions

Hosted by: Roy Levit Guest: Allen Verne What are the advantages to using private practices, as opposed to academic institutions, for testing medications? Dr. Allen Verne, president of the American Retina Foundation and founder of the Bay Area Retina Associates, discusses in-office drug studies he is involved in, including one on diabetic retinopathy and another on photodynamic therapy, and why these studies can be particularly useful in determining the most effective treatments for patients with retinal conditions. Dr. Verne also discusses the process of separating the interests of the pharmaceutical companies sponsoring studies and those participating in the study. What are the financial an...

Genetic Risk Factors of Age-Related Macular Degeneration (AMD)

Hosted by: Roy Levit Guest: Albert O. Edwards Geneticists think of age-related macular degeneration (AMD) as a complex trait in which multiple environmental and epidemiological risks combine to cause the disease. Dr. Albert O. Edwards is a consultant and an opthalmologist at the Mayo Clinic in Minnesota, discusses with host Dr. Levitt the genetic approach for identifying biological pathways involved in the disease, and explains how to interpret the genetic studies. Dr. Edwards also outlines the importance of lifestyle choices, such as exercise, low-fat diet and other heart-healthy behaviors, to reduce their risk of developing AMD regardless of one's knowledge of the genetic risk. Tune in to ...

Treatment Modalities for Diabetic Retinopathy

Hosted by: Roy Levit Guest: Alan Ruby The standard treatment for proliferative and non-proliferative diabetic retinopathy is laser photocoagulation, but novel methods, including injectable steroids or anti-vascular endothelial growth factor, are also showing promise. What tests can help opthamologists determine the area of leakage in the eye that needs treatment? How soon after surgery will patients see a change in their vision? Dr. Alan Ruby, opthamologist and clinical assistant professor of biomedical sciences at the Eye Research Institute at Oakland University, in Rochester, Michigan, discusses ways to maximize the overall visual outcome for patients with diabetic retinopathy. How can dia...

The Causes and Treatment of Retinal Detachments

Hosted by: Roy Levit Guest: Saad Shaikh Although floaters in one's vision are common, this symptom can be a key indicator of a retinal tear or detachment. What is the incidence of retinal detachment in the U.S., and when should a primary care physician suspect this condition? Dr. Saad Shaikh, associate professor and member of the teaching faculty at the University of Central Florida College of Medicine in Orlando, and assistant professor at the University of South Florida, College of Medicine and at the Florida State College of Medicine, discusses the development of retinal detachments, risk factors, and the techniques used to correct the condition. Dr. Roy Levit hosts.  

Artificial Retinas Restore Sight to Blind

Hosted by: Roy Levit Guest: Mark Humayun Microelectronic implants are restoring vision to the blind.Dr. Mark Humayun discusses with host Dr. Roy Levit the workings of the artificial retina and explains the surgical procedure to implant the device in the eye. The first generation of the implant only has 16 pixels while the second generation has 62 pixels. Dr. Humayun explains how the subjects who have the implant can initially see spots of light, but that the brain over time can fill in the details and many patients are able to see objects, motion and color. At this time, the implants are available only as a part of the clinical trial to subjects who are completely blind as a result of retini...

Technologies and Methods for Visualizing the Retina

Hosted by: Roy Levit Dr. Richard Rosen, surgeon director for the department of ophthalmology and director of ophthalmic research in the Advanced Imaging Center at New York Eye and Ear Infirmary, joins host Dr. Roy Levit to discuss technologies and methods to examine the retina.

Treatment Evolution for Wet Macular Degeneration

Hosted by: Roy Levit Guest: Cliff Ratner Dr. Roy Levit welcomes Dr. Cliff Ratner to the Revealing Retina. Dr. Ratner did his residency at Harkness Eye Institute and a 2 Year Retina Fellowship at Wilmer Institute at Johns Hopkins. He has been in private practice for 25 years and is the founder of The Retina Practice of White Plains in New York. With his vast experience and expertise, he will talk about how much has changed and is currently changing in the treatment for Wet Macular Degeneration.

Accrediting & Certifying Medical Specialists

Hosted by: Roy Levit Guest: Paul Tornambe Dr. Roy Levit welcomes Dr. Paul Tornambe to The Revealing Retina. Dr. Tornambe is in private practice in the San Diego/La Jolla area, and has written over a dozen peer reviewed papers on vitreo retinal disease. He lectures worldwide and is a Journal Referee for the AJO, Archives of Ophthalmology, Retina, British Journal of Ophthalmology, and the German Journal of Ophthalmology. He is a past president of the American Society of Retina Specialists. Dr. Tornambe will discuss the fact that because most residents eventually become board certified, the overall certification rate for the American Board of Ophthalmology (ABO) is not a discriminating educatio...