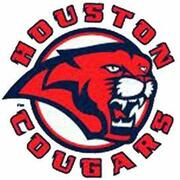 JJ Watt, NFL Stupidity, OSU & Baseball

This week we'll look at JJ Watt's contract future, some Monday Night Football stupidity, Ohio State football, women in Major League Baseball and the future of Pete Rose.

NFL, ManU & Stupid Show Hosts

Well, this week we'll break down if you should have any hope for the Texans, did Manziel and Sam really look good last weekend, some Raiders relocation issues, a little Manchester United and talk about how some stupid show host need to give up due to their asinine remarks on this whole Tony Steward accident. How faces my wrath this week, listen to the end and you'll find out.

Kevin Love, NHL, NFL and a little soccer

We'll look into the Kevin Love to Cleveland trade and who came out on the better end of the deal on this week's show. We also look into a few NHL players and if they should/shouldn't hang up the skates, some NFL and a little soccer talk.

NFC Predictions & possible relocation

Last week we predicted the AFC 2014 standings, this week we do the same for the NFC. Where will your favorite team finish, listen in to find out. We also touch base on one NFL team that might be on the move.

2014 AFC Prediction Show

We predict the 2014 AFC and who will represent the AFC in the Super Bowl. We'll also talk a little Tony Dungy and say goodbye to a former University of Houston and Dallas Cowboy legend.

Issues in Houston, WC wrap up, NASCAR

We'll do a quick World Cup finals wrap up and my thoughts on soccer in the USA moving forward, issues with the Houston Rockets and Texans, NASCAR and age and a little Manchester United lineup talk.

Stupidity in sports, some NHL and more

We look at several stupid folks in sports, mainly the NFL and the NHL and what could be done to end the stupidity. We'll also look at recent signings by the Chicago Blackhawks and touch on the World Cup.

World Cup, NHL free agency, NBA & tennis

We break down the World Cup quarter finals as well as look at the USA loss to Belgium and why it happened. We'll also dig into the future of soccer in the USA. Also, we look at if one team is not a top choice for the Stanley Cup thanks to NHL free agency, some NBA free agency and a little USA tennis all on this week's show.

World Cup scandal, NHL and more

We'll dig into the Luis Suarez biting scandal, how is the biggest surprise to be knocked out of the World Cup, this year's NHL Hall of Fame class and more this week. Listen in and enjoy.

Top 10 Overrated Athletes in Sports

In this special show we look at who we feel are, as well as take the votes of you the listeners and come up the top 10 most overrated athletes in all of pro sports. Did your choice make our list, listen and find out.

Stanley Cup, Belmont and more

We look at did the Kings allow the Rangers back in the series, the fallout from Steve Coburn's post Belmont rants and the stupid so-called "fans" reaction as well as some 2022 World Cup and the chances of a NFL minor league

Predictions, predictions and predictions

We'll break down the Belmont Stakes, the World Cup and the Stanley Cup on this week's show.

Are they losing their minds?

We'll look at if the Minnesota Viking coaches, Donald Sterling, the NBA, Barry Trotz and the IOC are all losing their minds

Some Kevin Love, some MLB and some NFL

We break down the teams that might trade for Kevin Love, look at what MLB team is the most disappointing this year, a little NHL and some NFL stupidity.

NFL Draft recap

We look back at the NFL Draft, some BPL, CFL, Preakness Stakes and a little Minnesota Wild

NFL Draft Special

We preview and look in-depth at the 2014 NFL draft

Nothing but assclowns

We'll look at the assclowns involved in the Sterling bit, Shaq, the Kentucky Derby and ManU this week.

NHL Playoff Special

We'll break down the first round of the NHL Playoffs, talk a little golf, some NHL and more.

NCAA unions, NFL & horse racing

We'll look at the outcome of the NLRB's decision about unions in college football, some NFL talk and a little horse racing talk.

NFL free agency

We'll look at what has been going on in the world of NFL free agency so far this week.

NHL trade deadline, NASCAR and more

We'll review all the trades this week in the NHL, look at some NASCAR and spotlight the Santa Anita Derby

NFL Combine, NHL and more

We'll talk about the NFL Combine, some NHL, a little NASCAR and more this week.

The Johnny Football sell job

We'll look at why Johnny Football is doing such a hard see to be the #1 pick in the NFL draft and should the Texans trade the pick. We'll also look at a little NASCAR and MLB

Some NFL talk, a little NFL talk and mor

We'll do a little quick recap of the Super Bowl and look at some comments made by Richard Sherman, skilled position free agents and the future of the QB position as well as my take on a couple of things.