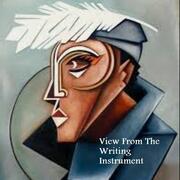 Author Boo Walker

Bob Harper The Skinny Rules

Richard Lewis Bundle of Nerves

A Collection of Some of the Comic's Finest Work available September 2, 2014 on DVD for the First Time LOS ANGELES, CA – On September 2nd, Video Services Corp. (VSC) will release "Richard Lewis: Bundle of Nerves" featuring the comedian who has turned mental anguish and self-loathing into his own hilarious art form. This two-DVD set is the Richard Lewis collection for all your neurotic needs, containing his much lauded HBO stand-up special Magical Misery Tour, the TV movie Diary of a Young Comic(co-written and staring Lewis) and the brutally honest theatrical film Drunks with Lewis in a dramatic lead role. The collection also contains a bundle of bonus features including brand-new introduction...

Damon Wayans In Living Person

Heartbreaker Benmont Tench

Comedian Dale Jones On The Road

Beau Phillips I Killed Pink Floyds Pig

Bubonik Funk Odd Fish Pt 2

Talking About Casey Kasem

Is It Almost Over

Wow! How about this planet? If you aren't locked in a war. You are so uncool. Is it almost over?

Congratulations You Are Pregnant

Colt Ford Thanks For Listening

Ari Goldman The Late Starters Orchestra

Carissa Leigh Bad Boy

Create Movement

Bubonik Funk Odd Fish Pt 1

Key Faub To My Heart

Gods Mulligan Is Your Gain

What's that one thing in your life? Be it a person place or thing. That you wish you could change. Hollywood has made its movies. Books have been written. Blah blah blah. If God gave you a moment that you could step back and change. What would it be? Mine would be the day I picked up a book called Why Suicide.

Liane Moriarty Big Little Lies

Nicole Kidman and her Blossom Films production banner, along with Reese Witherspoon and her Pacific Standard, have optioned screen rights to The New York Times bestseller Big Little Lies. The Oscar-winning actresses will shape the novel by Liane Moriarty as a star vehicle for themselves. Witherspoon's Pacific Standard partner Bruna Papandrea and Blossom partner Per Saari will produce with Kidman and Witherspoon. The novel tells the comic tale of three mothers of kindergartners whose apparently perfect lives unravel to the point of murder. The book just got published. Pacific Standard and Blossom Films, both book-smart companies, have been busy. Pacific Standard just produced the Jean Marc Va...

William R Forstchen Day Of Wrath

Dies Irae: Day of Wrath presents, in fictional form, a realistic account of an attack by ISIS within the United States. The author based the work on prior terrorist actions in Russia, Syria and Iraq. He narrates a scenario that brings such tactics to America: an attack launched against five of our nation's elementary and middle schools combined with deadly shooting "hits" along our interstate highways. The goal: to terrorize and shut down America. In 2004, a radical Islamic nationalist group struck a Russian school in the province of Chechnya. Over three hundred children and teachers were slaughtered. A year or so earlier, two gunmen, operating in the greater Washington, D.C. area, sowed pan...

Beverly Delich Come Fly With Me

Michael Bublé just kicked off his Summer 2014. How long a road was it to this status and who believed in him back in 1993 when he was an 18-year old performing at a Local Youth Talent Show in Vancouver? The answer is Beverly Delich - entrepreneur, talent agent extraordinaire, president of Silver Lining Management and author of just released, Come Fly With Me…Michael Bublé's Rise to Stardom (A Memoir), published by Douglas & McIntyre. Come Fly With Me reveals Delich's true behind-the-scenes story of the raw beginnings of Bublé's struggles and the stepping-stones that led to his ascent to the top. "From the very beginning, deep inside his heart and soul, Michael wanted the brass ring and nothi...

George Takei To Be Takei

Starz Digital Media Presents TO BE TAKEI, in Theaters August 22nd Featuring: George Takei, Brad Takei, William Shatner, Leonard Nimoy, Nichelle Nichols, Dan Savage, and Walter Koenig Directed by: Jennifer M. Kroot TO BE TAKEI is an entertaining and moving look at the many roles played by eclectic 76-year-old actor/activist George Takei whose wit, humor and grace has allowed him to become an internationally beloved figure. It balances unprecedented access to the day-to-day life of George and his husband/business partner Brad Takei with George's fascinating personal journey, from his childhood in a Japanese American internment camp, to his iconic and groundbreaking role as Sulu on "Star Trek,"...

Being ON Is Your Off Button

Air Checking Gods Messengers

Armchair Quarterbacks Kill Dreams

Animal Speak The Warriors Cry

Bill Janovitz Rocks Off

December 3-4, 1969. Keith and Mick stood at the same microphone at Muscle Shoals, lights dimmed, splitting a fifth of bourbon, and simultaneously sang the melodies and harmonies on the three songs that they had recorded over three days: "Brown Sugar," "You Got to Move," and "Wild Horses." That's your rock 'n' roll fantasy right there, pal. A six-piece band working in a tiny converted coffin factory across from an Alabama graveyard, on an eight-track recorder, with no computer editing or Autotune, recorded three songs, representing 30 percent of one of the greatest rock 'n' roll records of all time. So tells Bill Janovitz of the making of the inimitable triple-platinum album, Sticky Fingers, ...

A Pair Of Shoes

A War In Road

Comedian Craig Shoemaker

Colt Ford Thanks For Listening

Chris Jericho Of Fozzy

Chris De'lia NBC Undateables

Chase Bryant Take It On Back

Artist Charles Fazzino

Caroline Rhea

Author Comedian Carol Leifer

Darren Davis Amy Winehouse Comic Book

Bluewater Productions has published a new comic book biography on the life of Amy Winehouse as part of their popular Tribute series. Tribute: Amy Winehouse, is eleased this week in honor of the anniversary of her death. The tribute is available in both print and digital. The book was written by Michael L. Frizell with art by Jayfri Hashim and features seven collectable and exclusive covers by Hashim and artist Brent Sprecher. Amy Winehouse, the newest member of the "27 club," musicians at the height of their career who lost their lives at the age of 27, lived a hard and fast life. Her story, illustrated on her body in the form of tattoos, tells the tell of a talent flaming out long before he...

Carlos Mencia On The Air

Harvey Burgess Kiss Her Goodbye

Remember Magnum P.I.? Spenser? Maybe Humphrey Bogart's Sam Spade? Those time-honored private eyes that you'd love to hang out with, have a beer, talk about life, hear about their cases? Houston Cash is that kind of guy. An unassuming ex-cop with a laid-back manner, some interesting connections and a penchant for taking on cases that 1) piss off the local cop brass (he has a bone to pick with at least one of them) and 2) always lead to some kind of explosive situation that requires wit, skill and sheer bravery to overcome. In "Kiss Her Goodbye," Houston takes on a case that starts out as what appears to be the simple stalking of a high-profile banker's trophy wife but soon seems to have its o...

View From My Writing Instrument Seven

The destination of a single thought. Had I known in 1994 that portions of my most private writings perfectly fit the characters that would wander into my books. I might have been a little nicer to my creative self. I learned the hard way. If what you write daily is truthful. The end result will be a relationship you can trust. I know instantly when my personality is faking its way through pen scratches and ink droppings. My left hand. The five fingers that keep my pages balanced. Takes up no space when racing to correct the heart playfully building word place on a single page. The destination of a single thought. Unknown. I laugh like a child while paging through the chapters of my first boo...

Jesse Fink Building AC DC

ABOUT THE YOUNGS: THE BROTHERS THAT BUILD AC/DC Although Malcolm Young has stepped away from the band due to health reasons, the legend of AC/DC roars on… A rare, inside look at George, Malcolm and Angus Young – the brothers who made AC/DC one of rock and roll's all time biggest bands! Praise for Jesse Fink and THE YOUNGS: "The best book I've ever read about AC/DC." -Mark Evans, former AC/DC Bassist and author of Dirty Deeds "An excellent writer and storyteller." -The Daily Telegraph "Fink can take a moment and turn it into a vivid experience." -The Australian With record sales of over 200 million albums, AC/DC is not just the biggest band in the world, it is a family business in every sense...

Author Luke Nichter Nixon Tapes

The famous -- and infamous -- Nixon White House tapes that reveal for the first time President Richard Nixon uncensored, unfiltered, and in his own words. President Nixon's voice-activated taping system captured every word spoken in the Oval Office, Cabinet Room, and other key locations in the White House, and at Camp David -- 3,700 hours of recordings between 1971 and 1973. Yet less than 5 percent of those conversations have ever been transcribed and published. Now, thanks to professor Luke Nichter's massive effort to digitize and transcribe the tapes, the world can finally read an unprecedented account of one of the most important and controversial presidencies in U.S. history. The Nixon T...

Tomorrows Stories Started Yesterday

When you've been chosen to write. Most wanna walk away. The expectations are too big. Judgement from friends and family too heavy. The idea of being a writer is a lifelong journey of chance versus fate. In the middle of every step is a new word. A new idea. A misguided wonder. But how true are you to the creator that gave you the story? Is this a mission of wanting to be published or a goal to hear the true vision before others can see it?

Book Author Ben DeHaven

Revenge Is Sweet When It Means Exposing A Former Friend Who Betrayed You And Countless Others Chicago, IL, June 24, 2014 - Whether you're a prolific reader or have never read a book just for pleasure in your entire life, you don't want to miss Confessions of a Self-Help Writer (The Journal of Michael Enzo) by Benjamin W. DeHaven from Lagniappe Publishing. A ghost, a philanthropist, a con man, a devout Catholic, a gigolo, a savior, an heir, a common man, a writer, and an addict are just some of the words used to describe Michael Enzo. "He's defrauded an industry for almost 20 years by exploiting people's insecurities and profiting from them," says DeHaven, former friend and collaborator. Some...

Daryl Brown My Father The Godfather Pt2

Waldorf Publishing is excited to be releasing the new book "Inside the Godfather", Never Before Told Stories of James Brown by His Inner Circle. Written by: Daryl Brown, the son of James Brown and Michael P. Chabries. If you think you know the soul truth about James Brown, think again! "Inside the Godfather" is a history changing book, but most importantly Daryl Brown will set the record straight about his dad, James Brown, The Godfather of Soul! Stories that have NEVER been told such as: Did you know that James Brown, The Godfather of Soul was offered over ten million dollars to convert to a certain religion? Daryl Brown believes that his dad…James Brown, his brother-in-law and his older br...

Carl Palmer

Daryl Brown My Father The Godfather

The book will be released simultaneously with the Universal Studios biographical film "Get on Up" produced by Mick Jagger and Brian Grazer to be released in theaters on August 1st 2014. In Daryl Brown's own words: "How can Universal Studios distribute a movie about my dad without even talking to those that were closet to my dad including me?" I have also partnered with VH1, Save The Music Foundation and The Fender Music Foundation and will be donating 5% of book proceeds to both Foundations. https://www.youtube.com/watch?v=ZdgicX1rurw&feature=youtu.be

Debbie Harry & Chris Stein Blondie

Seventh Key Billy Greer

Billy Gibbons ZZ Top

Actress Amy Smart from Among Ravens

MMA Fighter Mark Fightshark Miller

In 2007, despite being born with a congenital heart defect and Type 1 Diabetes, Mark Miller was a rising star in professional kickboxing- handsome, hard-charging, and a winner. But when a routine physical uncovered a serious heart condition, he was barred from competing. He needed an open heart procedure that would save his life--and end his career. Miller's dramatic and life-saving surgery also worked to reunite his fractured family, and shortly after his release from the hospital, he began training again, refusing to accept his fighting career was finished. But within a year, his father, his mother, and his brother all died, and Miller's fragile optimism imploded under the weight of his gr...

3 Doors Down Like Never Before

Hollywood's John Waters Pt2

Absolutely one of the best in sharing American adventures. Film Maker John Waters returned to the I Heart Radio Studio. Unplugged and Totally Uncut Returning to Unplugged and Totally Uncut is filmmaker, writer, director John Waters who unveils the scenes of the book as they were happening. He really did thumb his way across America! In an age of RV's and motorcycles blasting gas fumes through the atmosphere. The real story isn't on the asphalt unless you're willing to walk a few thousand miles in a pair of shoes that have no clue which city you'll be sleeping in tonight. John Waters is putting his life on the line. Armed with wit, a pencil-thin mustache, and a cardboard sign that reads "I'm ...

John Boy and Billy: Seamark Ranch

Keith and April Denton founded Seamark Ranch in Jacksonville, Florida, in 2001. Keith Denton experienced first-hand how Seamark Ranch can make a difference in the lives of children. When he was 10 years old, Keith went to live at Big Oak Ranch, a Christian children's home in Alabama. His new family loved him and nurtured his development, and his gifts and talents blossomed in the Christ-centered environment. During his high school valedictorian address, Keith thanked his ranch family for believing in a kid on whom everyone else had given up. After graduating from college, Keith and his wife, April, returned to the ranch where he served as the ranch's first development director and later as t...

Chase Bryant Take It On Back

Country Music is on the move. The songwriter's have been given a new stage to set up a new age. Introducing new comer Chase Bryant. Music defines Chase Bryant. At every level and in often unexpected ways, his truths are expressed in melody, lyrics, hooks and sounds … but his reality goes even deeper than that. Bryant's heritage is defined by music. His upbringing, his craft, his inspiration and his obsessions are all centered in the same – which is good – because there's no other way to explain how a 21-year-old Texan could already be a top-flight guitar player, head-turning songwriter, RED BOW recording artist and co-producer of his debut album. Bryant focuses his muse on the commonalities ...

Brian Sullivan Platinum Road

What is songwriting? Some would call it poetry while the masters of modern day success have named it words-man-ship. The art of being alive is having the opportunity to document it. The scale wasn't designed for judgment but rather the weight of how much of our soul we allow ourselves to pour into the dreams that keep us awake late at night. I've done radio for 35 years. Not because I've got the passion to become a disc jockey. I write. Words. Words that need a place to be displayed. You think I'm alone? You're crazy. Julia Cameron says it best, "We were all born to write." Which is the reason why I love bumping into creative hearts connected to vividly energetic minds. It takes a lot of gut...

Amber Neben When Shmack Happens

Have you ever been through a hard time in life? Ever wonder why bad things happen? Amber Neben has you covered in her latest book, When Shmack Happens: The making of a Spiritual Champion. The 2x Olympic cyclist for Team USA knows a thing or two about shmack -- her word for describing adversity that comes our way in life. Follow Amber's journey as she overcomes major obstacles both on and off the bike -- and encourages you to join her in developing the perseverance, patience, perspective, and power that only Christ can give us. Very few people may know or understand what road cycling is, but everyone knows what it means to be an Olympian. The champion road cyclist chronicles her disappointmen...

Author Marc Meyer: Taichi

Fleeing the Chinese Cultural Revolution to New York in the 1960's, Uncle Kuo, a T'ai Chi Master rumored to have once been the bodyguard of Madame Chiang Kai Sheck, finds himself in a vortex of adventures in the new novel by Marc Meyer, Taichi: The Story of a Chinese Master In America (Booklocker.com). Once Kuo is reunited with his Asian-American family, he opens a T'ai Chi school and teaches T'ai Chi principles and techniques. Surprised by the social unrest and violence he encounters, Kuo takes his nephews under his wing as students, teaching them life lessons through T'ai Chi principles. "We learn about Kuo and his journey through the eyes of his eldest nephew," says author Marc Meyer. "He ...

Come as you are Nirvana

Pen To Paper To Book Store

What if what you write had a deeper purple other than fill a trash can? Sleepless nights? Really? Maybe you should be asking about who is trying to speak through you. Building scenes for a book doesn't always come to you during specialized writing times....

BURDEN IN MY HAND SOUNDGARDEN

BETTER NOW COLLECTIVE SOUL

Abby Lee Miller

"This book will be an inspirational, tough love book for people who want to succeed without getting in their own way. It's for people who want to get to the next level in their own lives – whether you're a 14-year-old budding ballerina, a serious soccer star, or the parent of one or both! Sure, there's a lot of common sense involved, but I've found that most people are short on all the survival skills that go into building a successful career, from basic etiquette, to projecting confidence from the moment you enter a room, to pushing through fear to make things happen. I'll help get you on track for the brightest possible future. Because I'm Abby Lee Miller And that's what I do. I make stars...

ALIVE FROM PEARL JAM 92412

Aint No Rest For the Wicked 82312

1979 SMASHING PUMPKINS

Author Beatriz Williams

In THE SECRET LIFE OF VIOLET GRANT, Williams deftly merges history, political intrigue, and dual romances that unfold decades apart. She cleverly alternates between the complex politics of Europe on the brink of the FIRST WORLD WAR and a modern woman's daring choices in mid-sixties Manhattan, and it all begins with a fifty-year-old errant valise carrying a lifetime of secrets. Living in a ramshackle Greenwich Village walk-up, recent Bryn Mawr graduate Vivian Schuyler has defied her posh Park Avenue family to pursue a Mad Men-world career at Metropolitan magazine. But when a battered old suitcase arrives in the mail, it hands her a provocative mystery as it serendipitously introduces a man wh...

Debbie Matenopoulos All Greek To Me

Debbie Matenopoulos grew up in a traditional Greek household, eating delicious, authentic Greek cooking that her family had passed down for generations. When Debbie started her television career in New York on The View, she began eating a standard American diet. Despite carefully limiting how much she ate, she found herself gaining weight and losing energy. Debbie moved on to anchor and special correspondent positions at E! News and TV Guide Channel, then to many other roles that had her on the go all the time. It was only when she returned to her traditional Greek diet that she found herself easily—and healthily—realizing her natural weight and regaining the stamina she had as a teenager. I...

20 Years Of Daily Writing

What started out as a letter to my sister Margaret has turned into twenty years of daily writing. God finds ways to communicate. The choice is based on whether you've decided to listen. It's not easy! I mean to wake up every day and put pen to paper! And yet... if I don't. Where does God's voice go to be heard? Is it God speaking through me? That sounds totally ego based! Cuz I ain't one of those crazy preachers that scream, "God told me to touch the hand of a lost man." What is lost in a society that brags of having everything?

Judas Priest Redeemer Of Souls

Ever since it was announced that metal icons Judas Priest would be unleashing their 17th studio album overall, 'Redeemer of Souls' (on July 8, 2014), their legion of fans have been wondering if the band would be launching a supporting tour. And the answer is a resounding YES - Priest will be touring the US in the fall, with dates running throughout October and for most of November. Steel Panther will be "special guests" for all the dates. Already, 'Redeemer of Souls' is creating a deafening pre-release buzz, largely due to overwhelmingly positive reviews: "The word 'epic' is thrown around too often in the world of music, but Judas Priest's new album 'Redeemer of Souls' is, in fact, truly epi...

Ja Rule Unruly

Born in Queens, New York, in 1976, Ja Rule made his way onto the rap scene in 1999 with his debut album, Venni Vetti Vecci. The album debuted at No. 3 on the Billboard 200 chart and launched the career of the rugged rapper with a grizzly voice. Ja Rule followed that success with several hit singles, including "Always on Time" featuring Ashanti and "Put It On Me." He has also faced legal troubles throughout his career, having received prison sentences for gun and tax-evasion charges. Musician and actor Ja Rule was born Jeffrey Atkins on February 26, 1976, in Queens, New York. Ja Rule was raised the only child of his mother, Debra Atkins, after his sister died from breathing complications when...

The Ballad Of God With HR

The weather patterns this summer are mind blowing. Even more powerful are the accusations against God. How dare the creator do this to your July 4th weekend!!! With the way we like to complain. God would be hauled into Human Resources and reprimanded for his weather behavior.

Graham Nash CSNY Pt 2

Graham Nash CSNY Pt 1

Paul Hagis Third Person

Paul Haggis is the award-winning filmmaker who, in 2006, became the first screenwriter to write two Best Film Oscar winners back-to-back - Million Dollar Baby (2004) directed by Clint Eastwood, and Crash (2004) which he himself directed. For Crash (2004), he won Academy Awards for Best Picture and Best Original Screenplay. The film also received an additional four nominations including one for Haggis' direction. Crash (2004) reaped numerous awards during its year of release from associations such as the IFP Spirit Awards, the Screen Actors Guild, and BAFTA. In 2006, Haggis' screenplays included the duo Clint Eastwood productions Flags of Our Fathers (2006) and Letters from Iwo Jima (2006), t...

Courtney Robertson Bachelor

Two years ago, Courtney Robertson joined Season Sixteen of The Bachelor looking for love. A working model and newly single, Courtney fit the casting call: she was young, beautiful, and a natural in front of the cameras. While she may have been there for all the right reasons, as the season unfolded and sparks began to fly something else was clear: she was not there to make friends. Courtney quickly became one of the biggest villains in Bachelor franchise history. She unapologetically pursued her man, steamrolled her competition, and broke the rules—including partaking in an illicit skinny-dip that sealed her proposal. Now, after a very public breakup with her Bachelor, Ben Flajnik, Courtney ...

Beau Phillips I Killed Pink Floyds Pig

I KILLED PINK FLOYD's PIG is a collection of 35 funny, outrageous stories about Led Zeppelin, the Stones, Van Halen, Clapton, Pink Floyd, McCartney and other Gods of Rock. I take readers on a behind-the-scenes tour and give them an insider's perspective. I was a high-profile radio programmer in rock's heyday - also VH1's head of marketing when Behind The Music and Pop-Up Videos were popular shows. We learned that rock fans loved to get closer to their favorite bands and feel like an insider. My book delivers just that. Over the years, I was invited inside band's dressing rooms, hotel suites, limos and private planes. As you might imagine, I KILLED PINK FLOYD's PIG is packed with amazing stor...

Col Oliver North Counterfeit Lies

Oliver L. North serves as host of the FOX News Channel (FNC) documentary series "War Stories with Oliver North." North is a combat-decorated Marine, author, founder of a small business, inventor who holds three U.S. patents, syndicated columnist and former candidate for the United States Senate. Assigned to the National Security Council staff in the Reagan Administration, North was involved in planning the rescue of 804 medical students on the island of Grenada and played a major role in the daring capture of the hijackers of the cruise ship Achille Lauro. After helping plan the U.S. raid on Muammar Qaddafi's terrorist bases in Libya, North was targeted for assassination by Abu Nidal, the wo...

Gareth Murphy Cowboys And Indies

The only way Radio DJ's could connect with listeners was by spending a ton of money on books about the musicians. And yet not one author sits in the Rock N Roll Hall of Fame for educating the Radio industry. From the I Heart Radio Studio I'm Unplugged and Totally Uncut with a man that lived the industry from the first guitar riff to the jock spinning it. Gareth Murphy... Cowboys and Indies is nothing less than the first definitive history of the recording industry on both sides of the Atlantic. From the invention of the earliest known sound-recording device in 1850s Paris to the CD crash and digital boom today, author and industry insider Gareth Murphy takes readers on an immensely entertain...

Ari Goldman The Late Starters Orchestra

A few years ago, Ari Goldman felt the same nostalgia for the cello and chronicled his return to the instrument in an article for the New York Times. Ari is a former New York Times reporter and the author of The Search for God at Harvard, which was a New York Times Notable Book. In his new book, The Late Starters Orchestra (June 10, 2014), Ari picks up the cello again after 25 years and we follow him as he prepares for his musical coming out: his next birthday party. First he secures a seat in his 11-year old son's youth orchestra and sits in on his private Suzuki lessons, and then he's ready for the big time: the Late Starters Orchestra of New York City, whose motto is If you think you can p...

Andrew Armacost Poor Mans Suicide

Norfolk, VA, May 13, 2014 – Being a prison guard is both stressful and dangerous, so it's not surprising that the suicide rate is 39% higher than any other occupation. The Poor Man's Guide to Suicide (Moonshine Cove Press), by Andrew H. Armacost, is a moving yet comical tale of an embittered prison guard, working at a correctional facility on the outskirts of Indianapolis, who decides the only meaningful thing left for him to do in life is die. Most prison guards work hard just to survive each day and Wesley Weimer is no exception. As Armacost's lead character peels back the layers of his life, he doesn't like what he sees. A twice-divorced father of two, he realizes his life has grown lifel...

J.B. Bernstein Million Dollar Arm

India is a country with more than one billion people, a fanatical national cricket obsession, and exactly zero talent scouts. There, superstar sports agent J. B. Bernstein knew that he could find the Yao Ming of baseball— someone with a strong arm and enough raw talent to pitch in the major leagues. Almost no one in India is familiar with the game, but Bernstein had heard enough coaches swear that if you gave them a guy who throws a hundred miles an hour, they could teach him how to pitch. So in 2007, Bernstein flew to Mumbai with a radar gun and a plan to find his diamond in the rough. His idea was The Million Dollar Arm, a reality television competition with a huge cash prize and a chance ...

Author Ted Galdi Elixir

Los Angeles, CA, May 27, 2014 – Ted Galdi has accomplished more in his 29 years than most do in a lifetime. At the age of 15 he wrote a screenplay which caught the interest of Hollywood. After graduating from Duke he started his own software company, and now is set to release his first novel, a cerebral thriller called Elixir, in August. Elixir's plot brings a sense of familiarity to the recent NSA-whistleblower Edward Snowden citing that surveillance technology – intended for the purpose of monitoring national security threats – is being used on US citizens. Elixir reveals the innermost workings of the NSA and has readers on the edge of their seats from start to finish. "I think people will...

Ira Judelson The Fixer

From New York's foremost bail bondsman with "over $30 million on the street" comes the story of a modern-day "fixer" who walks a fine line between hustler and humanitarian with clients ranging from the rich and famous to the mafia and gangs of New York. With from-the-gut prose, Ira Judelson sheds light on the highs and lows of the bondsman life. But Judelson is no process server. He sees himself as a sort of modern day "macher"—using his juice as a bail bondsman to help friends old and new out of jams wherever he can. He is also a keenly observant and wildly charismatic insider who's seen it all. Prepare to be shocked, but also informed in The Fixer as Judelson reveals the unwritten laws of ...

Author Max Hawthorne On The Air

Adam Corolla President Me

Waves Trickles And Rob Schneider

I host a spiritual station on I Heart Radio. While reading scripts and layouts. In walks a visitor... Often accused of being extremely disconnected from the modern world of business success. I still stand straight up knowing bosses and business owners aren't leaders. They rob from the hardest working generation in history. They steal not just the money you deserve but your energy and everything that could and will make you beyond brilliant. Then...in walks actor comedian Rob Schneider. You gotta love radio and how being in the moment turns a pond into a cool place for bugs to hang out.

John Waters Carsick

Filmmaker, director and writer John Waters was born on April 22, 1946, in Baltimore, Maryland. Sometimes called the "King of Bad Taste" or the "Pope of Trash," Waters has built a reputation for shocking his audiences. Many of his films satirize suburban America as well as many social conventions and attitudes. He started out making short experimental films in the 1960s, often using friends as actors and holding small showings in offbeat locales. Roman Candle (1966), one of his early works, marked the first time Waters worked with Divine, an oversized, over-the-top transvestite. Turning to feature films, Waters made Mondo Trasho in 1969. Divine starred as a hit-and-run driver who looks after ...

Laurence Juber Guitar With Wings

Dalton Watson Fine Books is pleased to present Guitar With Wings: A Photographic Memoir by two time Grammy Award-winning artist Laurence Juber. Guitar With Wings is a lavishly produced book co-written by music historian Marshall Terrill and featuring a foreword by Denny Laine that tells the story of Juber's five-decade career told through his own words, candid never-seen-before color and black & white photos, vintage advertising materials, guitars, equipment, memorabilia and the six-string legend's encyclopedic musical memory. "In the thirty-something years since Wings folded I would look at the boxes of photographs and accumulated memorabilia, promising myself that one day I'd take the time...

The Todd Glass Situation

"I don't really like saying that I've 'come out of the closet,'" says comedian Todd Glass in THE TODD GLASS SITUATION: A Bunch of Lies About My Personal Life and a Bunch of True Stories About My 30-Year Career in Stand-Up Comedy (June 3, 2014/$25.00 hardcover). "Why couldn't it be something a little more manly, like 'stepping out of the garage' or 'busting out of the toolshed?'" THE TODD GLASS SITUATION shares Todd's unique perspective as a stand-up comedian who spent the first 47 years of his life living in the closet/garage/toolshed. He provides an inside look at a 30+ year career at the top of the comedy world, tracing its ups and downs as he shares the stage with everyone from Jay Leno t...

B Whitefield & J Beard Remember The Time

On June 25th, 2009 Michael Jackson was found dead in his California home at the age of 50. What followed was a media circus of epic proportions with tabloids dredging up every piece of gossip collected throughout the span of Michael's prolific career. Fast-forward five years after his death and Michael Jackson is still making headlines. Yet, what do we really know about Michael Jackson the man or Michael Jackson the father? With Remember the Time (Weinstein Books, June 3, 2014, Trade Cloth, $26.00) Bill Whitfield and Javon Beard unmask the man behind the myth and reveal a side of Jackson that until now has only been known to a select few. To the outside world Michael Jackson appeared to have...

How God Sees You

WELCOME TO UPSIDEDOWN CHURCH We are a new, life-giving church in Charlotte NC, that officially "launched" our Sunday worship services in January of 2013. Our mission is to turn our world upside down for Jesus Christ through a real, relevant and radical love for people. Check out our website to learn more about how you can partner with us to turn the city of Charlotte "Upside Down" with the love of Jesus! http://upsidedown-church.org/

Painting The Walls Like Julia Cameron

Being invisible is an art form

The Making Of Scrambled Eggs

I have hated myself for becoming a writer and yet not a day goes by that I don't embrace the end result of what writing has done for me. I had been tortured badly by producers in 2010 and knew my music was finally over. Really? Do you honestly believe you can turn this crap off?

Harvey Kubernik Turn Up The Radio

Combining oral and illustrated history with a connective narrative, Turn Up the Radio! captures the zeitgeist of the Los Angeles rock and pop music world between the years of 1956 and 1972. Featuring hundreds of rare and previously unpublished photographs and images of memorabilia, this collection highlights dozens of iconic bands and musicians, including the Doors, the Beach Boys, Buffalo Springfield, the Byrds, CSN, the Monkees, the Rolling Stones, Ike and Tina Turner, Elvis Presley, Eddie Cochran, Ritchie Valens, Sam Cooke, Neil Young, Joni Mitchell, Frank Zappa, Thee Midniters, Barry White, Sonny and Cher, and many others. But recording artists heard on the AM and FM dial are only one pa...

Greg Iles Natchez Burning

#1 New York Times bestselling author Greg Iles has earned outstanding critical praise and a legion of fans for his novels including The Quiet Game, Turning Angel, and Devil's Punchbowl. Iles has shown he has incredible range is his ability to craft exceptional suspense novels featuring compelling, multidimensional characterization. Now, in the literary publishing event of the summer, Iles presents his most ambitious and powerful work to date with NATCHEZ BURNING (William Morrow/An Imprint of Harper CollinsPublishers; Pub date: April 29, 2014, ISBN 978-0-06-231107-8; $27.99 US/$34.99 Canada), the auspicious first volume in a trilogy featuring Penn Cage. A spectacular and grand epic novel that...

Joshua Scott Jones The Healing

Joshua Scott Jones Set to Release Debut Solo Album, The Healing, Exclusive Interview with PEOPLE Country Magazine On Stands Now NASHVILLE, Tenn. –- Joshua Scott Jones, best known as one half of the country duo Steel Magnolia, will release his debut solo album, The Healing, on Tuesday, June 3, 2014. The 11-track project is a collection of songs, which candidly retells the singer's personal struggles and emotional journey over the last couple of years. Each track exposes the raw emotions he experienced since he started working on his solo material last year. "This has been a long time coming for me," he said. "I feel like it's really a chance for my voice to be heard." Jones opened up about hi...

Col Ray L'Heurex Inside Marine One

INSIDE MARINE ONE :Four U.S. Presidents, One Proud Marine, and the World's Most Amazing Helicopter Col. Ray "Frenchy" L'Heureux, USMC (Ret.) was in love with flying since he was a little boy. He built model planes and spent idle time daydreaming about someday flying his own. When he was twelve he received the most amazing gift he could have ever hoped for: flying lessons in a Cessna at the local airfield. When he was allowed to take over the controls for a brief period of the training session he was hooked for life. From that first moment controlling a plane, L'Heureux never could have dreamed that one day he would be flying Presidents and world leaders. In his exhilarating and joyful memoir...

History 300 IHeart Is There

Chef Larry Racin Food

Mike Boettcher The Hornets Nest

The Hornet's Nest is a groundbreaking and immersive feature film, using unprecedented real footage to tell the story of an elite group of U.S. troops sent on a dangerous mission deep inside one of Afghanistan's most hostile valleys. The film culminates with what was planned as a single day strike turning into nine intense days of harrowing combat against an invisible, hostile enemy in the country's complex terrain where no foreign troops have ever dared to go before. Two embedded journalists, a father and son (Mike and Carlos Boettcher) bravely followed the troops through the fiercest and most blood-soaked battlegrounds of the conflict. What resulted is an intensely raw feature film experien...

Jason Kendall Throwback

Ever Wonder What's Being Said at Home Plate? How a Team Silently Communicates? What Goes on in the Clubhouse Behind Closed Doors? America's pastime has always left fans and amateur players alike yearning for the answers to questions about how pros play the game. Jason Kendall is an All-Star catcher who has seen just about everything during his years with the Pittsburgh Pirates, Oakland Athletics, Chicago Cubs, Milwaukee Brewers, and Kansas City Royals. He's a player's player, a guy with true grit--a throwback to another time with a unique view on the game that so many love. Reminiscent of such classics as BALL FOUR and MEN AT WORK, Jason Kendall and sportswriter Lee Judge team up to bring yo...

3 Doors Down Like Never Before

Carl Palmer

Blake Harris Console Wars

Following the success of The Accidental Billionaires and Moneyball comes Console Wars—a mesmerizing, behind-the-scenes business thriller that chronicles how Sega, a small, scrappy gaming company led by an unlikely visionary and a team of rebels, took on the juggernaut Nintendo and revolutionized the video game industry. In 1990, Nintendo had a virtual monopoly on the video game industry. Sega, on the other hand, was just a faltering arcade company with big aspirations and even bigger personalities. But that would all change with the arrival of Tom Kalinske, a man who knew nothing about videogames and everything about fighting uphill battles. His unconventional tactics, combined with the bloo...

Willie Randolph The Yankee Way

"I don't know if it is possible to love something too much, and maybe some people could say that my intensity and passion were responsible for both the highs and lows I experienced in each of my roles in the game. I will say this: I'd rather be hanged for my errors of commission than my errors of omission. Put another way, I'd rather lose because I cared too much than because I didn't care enough." – Willie Randolph It Books is thrilled to publish former Yankee 2nd baseman Willie Randolph's THE YANKEE WAY: Playing, Coaching, and My Life in Baseball (It Books; Hardcover; May 2014; ISBN 9780061450778; $26.99). Filled with sixteen pages of black-and-white photos, Randolph's long awaited memoir ...

Bethany Hamilton Body And Soul

Bethany Hamilton has become a fitness expert by virtue of being a professional athlete who has excelled---and she's done it while overcoming incredible challenges. Whether you know Bethany or not, whether you surf or not, everyone has challenges, and in Body and Soul, Bethany shares some of her core experiences with body, mind and spirit. Sharing her expertise as an athlete, Body and Soul helps young girls develop a healthy lifestyle, understand their changing bodies, gain confidence, and establish a pattern of healthy living starting at a young age. This book includes workouts specially developed for young girls by Bethany's personal trainer, recipes and information on healthy eating based ...

Adam Corolla President Me

Imagine a world where New York Times bestselling author, comedian, actor, television, and podcast host Adam Carolla is the President of the United States. Can't do it? You don't have to! Adam has done it for you! Podcast king Adam Carolla first shared his unique, but always funny world view in his New York Times bestseller In Fifty Years We'll All Be Chicks—but he's not done. In President Me, Carolla shares his vision for a different, better America free from big issues like big government down to small problems like hotel alarm clock placement. Running on an anti-narcissism platform, President Carolla calls for a return to the values of an earlier time when stew and casserole were on every ...

Ken Caillat The Making Of Rumors

Inside the making of one of the biggest-selling albums of all time: Fleetwood Mac's Rumours Fleetwood Mac's classic 1977 Rumours album topped the Billboard 200 for thirty-one weeks and won the Album of the Year Grammy. More recently, Rolling Stone named it the twenty-fifth greatest album of all time and the hit TV series Glee devoted an entire episode to songs from Rumours, introducing it to a new generation. Now, for the first time, Ken Caillat, the album's co-producer, tells the full story of what really went into making Rumours—from the endless partying and relationship dramas to the creative struggles to write and record ""You Make Loving Fun,"" ""Don't Stop,"" ""Go Your Own Way,"" ""The...

Kim Goldman Cant Forgive

Don't tell her she needs to find closure. Don't ask her to forgive and forget. When Kim was just 22, her older brother, Ron Goldman, was brutally killed by O.J. Simpson. Ron and Kim were very close, and her devastation was compounded by the shocking not guilty verdict that allowed a smirking Simpson to leave as a free man. It wasn't Kim's first trauma. Her parents divorced when she was young, and she and Ron were raised by their father. Her mother kidnapped her, telling her that her father didn't love her any more. When she was 14, she was almost blinded from severe battery acid burns on her face during an automobile accident, requiring three reconstructive surgeries. But none of these early...

Word Doodles

The act of wording doodling is nothing more than tossing thought onto paper without going back to erase. Just set the stuff free. Who cares how your perfection habits have destroyed your path! Who cares about what others may or might think! If God put you on this planet to please everyone... then you wouldn't be anything but sad. Your gift is that imagination. There are no rules except... if what you write offers injury to someone... get rid of it quickly. Those dark moments will come and go. But the act of word doodling will introduce you to a self that has always been there. This stuff will make you laugh, learn and live.

Rick Springfield MAGNIFICENT VIBRATION

Simon & Schuster's Touchtone imprint will publish Springfield's fiction debut, MAGNIFICENT VIBRATION. Already receiving rave reviews, Booklist says, "Captivating, poignant, and hilarious, MAGNIFICENT VIBRATION proves that some of the most interesting stories can come from pretty unlikely places." The deeply meaningful and over-the-top novel features a hero who has hit a dead end in his life but who serendipitously receives an 800 connection to God via an inscription in a mysterious self-help book and who just may have a shot at saving the planet. "The only good grades I ever got in school before I was kicked out were for creative writing," says Springfield. "I thought that fiction might be i...

Ben and Jullianna Zobrist Double Play

BEN ZOBRIST AND HIS BOOK DOUBLE PLAY TAMPA BAY RAYS ALL-STAR MLB BASEBALL PLAYER BEN ZOBRIST AND POP MUSIC ARTIST/WIFE JULIANNA ZOBRIST TO RELEASE AUTOBIOGRAPHY All-Star MLB baseball player Ben Zobrist (Tampa Bay Rays) and pop artist wife Julianna Zobrist are gearing up for the release of their highly-anticipated autobiography Double Play. Co-written with best-selling author Mike Yorkey (Linspired: The Remarkable Rise of Jeremy Lin), Double Play will publish nationwide on April 1, 2014 through B&H Publishing Group, prior to the 2014 MLB season. Double Play is an autobiography that gives fans a remarkable look into the hearts of an athlete and artist whose talents and devotion to each other, ...

Dee Wallace Actress Author

Motivation can sometimes be the most misunderstood path. It's not that we don't know what it means. We just haven't figured out how to use the energy it generates. It becomes too easy to move back into those old pair of slippers. Some people ready novels and autobiographies. Others feast on the colorful curves of comics and fantasy. I've always loved books of motivation. To take what's being offered. And put air in its tires. To try out the spin in the wheels. To twist of the soul. The bend in the knees. Then put it outside this shell. As if to be giving away a slice of hot fresh southern style pecan pie. Dee Wallace is a blast! Instead of racing into the pages expecting an instant change. S...

Darren Davis Bon Jovi Comic Book

Bluewater Productions announced the third release comic book biography for "Rock Music Month" featuring lives of famous rock musicians. Bon Jovi is the recent musician who will be illustrated be part of the popular biography series. Fame: Bon Jovi is released on April 29nd in print as well as digital. For "Rock Music Month" Bluewater this month has released bio comic books on Kurt Cobain and Freddie Mercury in their Tribute series. Written and drawn by Jayfri Hashim, the story of Bon Jovi retold in this comic book. This story of New Jersey's favorite musicians Bon Jovi, who survived three decades of trials and tribulation. Bluewater goes back to the early years of the band and how frontman J...

Scrambled Egg Shells Chapter 13

In November of 2012 I gave up all my blogging to put focus on a book idea. Throughout the past weeks becoming months. The mission has been to find the digital e-book reader. To locate their path of decision making. Only to learn. Books aren't being finished. What? This is but one page of Chapter 13 of Scramble Eggs. Two friends. Their years together challenged by age. In separate places they stand. Their lives completely on un-level places of performance. Read more about the book plus hear all my interviews with the writers that have reached publication and beyond. http://arroec.blogspot.com/

William R Forstchen Pillar To The Sky

Pillar To The Sky - A Novel by William R. Forstchen The New York Times Bestselling Author of One Second After A NASA-Inspired Work of Fiction "It is difficult to say what is impossible, for the dream of yesterday is the hope of today and the reality of tomorrow." —Dr. Robert H. Goddard "The story of a world sinking into apocalypse, which can only be saved by a radical and terrifying experiment . . . A fascinating, fiercely passionate, razor-sharp thriller full of innovative insights, high-tension suspense and cutting-edge science." —Douglas Preston, #1 bestselling author of Impact "Snappy storytelling that is utterly engaging. The concepts are intriguing—the possibilities endless." —Steve Be...

Paul Stanley Face The Music

To write or not write. Julia Cameron says it's your right to write. And yet it takes a lifetime to pick up a writing instrument. For four decades. Paul Stanley of KISS has been written about. But he's never poured ink stains into the veins of a living tree based on telling, sharing and exposing the soul that has given him to right...what others have written off as wrong. Face The Music from Paul Stanley. Now available... The voices we hear while reading nearly next to never match the tune of the author. We begin. With someone you know. We are Unplugged and Totally Uncut with Paul Stanley. http://www.amazon.com/Face-Music-Exposed-Paul-Stanley-ebook/dp/B00FJ313ZY/ref=sr_1_1?ie=UTF8&qid=1398350...

Bob Harper The Skinny Rules

In The Skinny Rules, super-motivator Bob Harper introduced the twenty nonnegotiable eating and lifestyle principles that pave the way to quick and permanent weight loss. Since then, thousands of fans asked for more guidance and inspiration! SKINNY MEALS answers the call, delivering 100 new flavorful and Skinny Rules-abiding recipes and a month's worth of new menu plans that will satisfy you at every meal. SKINNY MEALS makes it easy to enjoy all of your favorite foods while slimming down (and keeping the weight off) with recipes for a terrific variety of power breakfasts, lean lunches, thinner dinners and satisfying snacks. Bob's simple tips for "supercharging" select recipes ensure that you'...