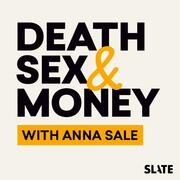 Chaz Ebert on Life Without Roger

Don't call Chaz Ebert a widow. She's Roger's wife. Since his death in April of 2013, she says she still feels his presence. She knows it sounds a little crazy, but she says they still communicate in their own way. There was always magic in their relationship. She admits that their partnership was unlikely. He was a white, Catholic film critic and television star who'd been a life-long bachelor. She was a black lawyer and mother with a proud history as a civil rights activist. They first met after an AA meeting, and their connection was instant. Whatever hang-ups about personal history or race she may have had, she knew she loved Roger Ebert. When they married in 1992, she left her law practi...

A Player Leaves the Game

Jozen Cummings can't get any woman he wants. But for a while there, the New York Post's dating reporter was doing pretty well for himself. He used to take out multiple women a day: one for coffee, another for lunch, and another for dinner. He left the rest of the night open for a wild card. But as a kid, he'd watch his single mom stare at the phone, waiting for a man to call. They often didn't. He knew he didn't want to be one of those men. For a long time, he was. Now that he's found the woman he plans to spend the rest of his life with, he knows he can't treat her that way. So there are challenges ahead. For example, all that dating he did wrecked his financial life. He also made some pret...

I Love You, But There's This Money Thing...

We like to think of our romantic lives as pure and unbothered by the cold business of spreadsheets and tax documents. But here's the thing: serious relationships are both romantic and financial partnerships. That can come as a shock to a lot of people. I asked for your stories about love and money. Tiffany sent in this plea: Anna, Can we talk about prenups? My fiancé and I just broke things off because we couldn't agree to the terms that each of us wanted...I'm completely devastated and I'm getting mixed messages from people. Some are for and some are against but everyone seems to feel very strongly for one side or the other. Tiffany's 28, and she's disappointed by what killed her otherwise ...

Dan Savage Says Cheating Happens. And That's OK.

Occasional infidelity adds excitement to Dan Savage's marriage. He's not afraid of talking about that, he told me. What he doesn't like discussing is money. Namely, how his husband Terry likes spending it: on shoes, clothes, and records he may never listen to. It's what they fight about most. Dan and Terry have been together for nearly twenty years. They married in 2005 in Canada. Dan told me that if you're in a committed relationship, you should consider this: cheating happens. Studies differ on the rate of cheating, but after writing a sex advice column for decades, he wants us to confront the fact that infidelity touches more monogamous relationships than we like to admit. And sometimes, ...

Alpha Dad Gets Snipped

In a lot of ways, vasectomies couldn't have asked for a better spokesman than Australian Clint Greagen: weightlifter, Australian football fanatic, loving husband, and stay-at-home father of four who blogs about pretty much everything -- including the time he got his vas deferens cut by a man named Dr. Snip. Here in the U.S., the pill is the most commonly used form of birth control. Second is female sterilization -- procedures like women getting their tubes tied -- which is a more common form of contraception than condoms. But urologists say that vasectomies are simpler, safer, faster, and less expensive. Why don't men get vasectomies more often? The answer may have to do with our assumptions...

Death and Divorce Gave Jane Fonda Strength

What do you think of when you think of Jane Fonda? The sexy space traveller from Barbarella? Vietnam War activist? Fitness goddess? Fonda, now 76, has had quite the career. She's also had three marriages — to a French director, an anti-war activist, and the billionaire Ted Turner — and each ended in divorce. When she found herself newly single at 62, she felt whole for the first time. Now, she says she'd disappear into a monastery before getting married again. After seven years of celibacy, she started dating her current boyfriend, music producer Richard Perry, when she was in her seventies. With him, she's discovered a mature kind of intimacy and a new role as caretaker. He's living with Pa...

I Married the Gay Father of My Child

New York-based performance artist Lucy Sexton was never one for convention. So it shouldn't come as a surprise that when it came to having a family, she found a way to make it happen on her own terms. When she found herself childless, divorced, and pushing 40, she decided to have a child with a friend, Stephen Daldry, the openly gay British director. But what started as a planned transaction grew into a close relationship, and then a marriage. Add to this arrangement another mother and daughter who share Sexton's loft, along with a few other adults. To Sexton, who grew up one of six in Brooklyn, this complicated crew is family. "That structure is there for a reason," she says of marriage. "I...

Confessions of a Nashville Power Couple

Jason Isbell was performing in bars before he could drink in them. By his early 30s, he'd played the Grand Ole Opry, joined the Drive-By Truckers, and gotten married and divorced. And when he found himself drunk one morning in a McDonald's parking lot, he was lucky enough to have just the right person to call: Amanda Shires, a musician he'd chased for years who finally gave him a chance and helped him get clean. Now they're more than a year into their marriage, and Jason, a self-described "philanderer in a past life," is two years sober. But this new life doesn't come without its challenges. Jason's still an Alabama boy learning to be a feminist husband, while Amanda is figuring out where he...

This Senator Saved My Love Life

You have to give it to some elected representatives — they really will respond to the letters you send. Or at least, Alan Simpson did when my boyfriend Arthur sent a plea for help. We were in love, but I was a reporter in New York and he studied wildlife in Wyoming. I didn't think it could work. He did. And he thought that if a U.S. Senator intervened, the relationship could turn around. That's how I wound up in the kitchen of Alan and Ann Simpson, getting advice on maturity, commitment, and of course, sex. INTERVIEW HIGHLIGHTS On sex and intimacy: Ann Simpson: The hardest thing for all couples to talk about is sex. And it's hard to believe, but it is. And the big issues in all marriages, th...

Brooklyn Left Me Broke and Tired

Heidi Reinberg is tired of worrying about money. She's 53 years old. She's gotten by as a freelance documentary producer in New York for 30 years. But she told me her coffers have dried up just when her landlord is selling. She's losing her apartment — one that's just six doors down from Mayor Bill de Blasio's house in Park Slope. Heidi made her choices, she knows that. But as her own neighbor came to dominate the mayoral race with his tale of two cities — one of the ultra-wealthy vs. those near the poverty line — there's been another group in the middle that is quietly losing ground. Median rents have increased seventy-five percent in New York City since 2000, while incomes have declined by...

How to Be a Man With Bill Withers

Maybe it's not manly to say, "I'm scared." But for Bill Withers, being a man isn't about ignoring fear. It's about getting things done in spite of it, and knowing when to ask for help. Before he wrote some of the most memorable hits of the 70s and 80s—songs like "Ain't No Sunshine," and "Lean on Me"—Withers was a stuttering boy in a poor mining town. I spoke with Withers, a fellow West Virginian, about leaving his small town, caring for his dying father, and finding the courage to make something of himself. INTERVIEW HIGHLIGHTS The true meaning of fear: If I were gonna write anything longer than a song, I would write about fear. People get stuck in situations and they want to do something el...